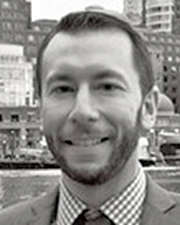 South Boston, MA FinanceBoston has arranged a $7.29 million construction loan for the ground-up development of a 20-unit mixed use project, comprised of 19 rental apartments over ground-floor retail with structured parking for 14 vehicles.
The property is located near Dorchester Ave., providing access to both the Broadway and Andrew Sq. MBTA stations.
"The financing was completed with competitive terms from a local bank who saw my client's vision for the property," said Doug Landry, partner at FinanceBoston, who arranged the transaction. "In South Boston there is a shortage of new construction rental apartments outside of the high cost and high amenity buildings. I expect the lease-up to go very quickly for this location, and I look forward to working with this team again in the future."
The building is scheduled to open in September of 2021.
The neighborhood around Dorchester Ave. and Old Colony Blvd., for decades largely industrial, is undergoing transformation and improvement, as underused properties are being repurposed with mixed-use projects. In particular, the neighborhood, with its excellent public and vehicular transportation network, is contributing to solving Boston's long-standing problem of a shortage of housing.