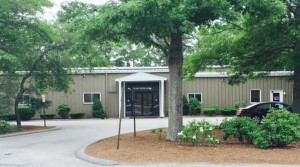 50 Aldrin Road - Plymouth, MA
Plymouth, MA On October 30, the closing was held for the sale of 50 Aldrin Rd., a single tenant leased property. The transaction was financed via a 1031 Exchange.
George Gamache and Ben Edgar of Kinlin Grover Commercial brokered the transaction between the seller, 50 Aldrin LLC and the buyer, a Residuary Trust. The selling price was $1.62 million, financed with 1031 Exchange Funds. The entire transaction from introducing the buyer to the property, to closing, was accomplished in less than 30 days.
Kinlin Grover Commercial is a commercial real estate brokerage company specializing in commercial and investment properties in Southeastern Mass., with offices located in Mashpee, Orleans and Plymouth.