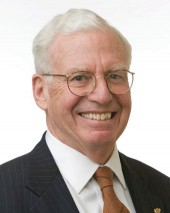 David Kirk, Kirk & Co.
The moderate positive trends in jobs, income and inflation continue to favor economic fundamentals impacting commercial real estate performance and investment. Velocity, volume, absorption, pricing and occupancy are broadly consistent with positive macroeconomic trends. However, competition has sharpened in most local property submarkets. Differentiation is important to share in the traction. Cost effective strategies with enhanced services are apparent in the regional property submarkets and the property packages are continually evolving. Beyond rent concessions, hardwired building services, onsite 24-7 concierge and arranged accessibility and mobility alliances are a few that are gaining traction.
Hardwired building services threshold with ubiquitous and dependable high speed internet, both secure and wireless, and if necessary supported by cable or dish connections. Other basic utility connections such as power and water should be competitive to better in capacity, continuity, connectivity and accessibility. Flexibility and generosity in subdivision and tenant improvements, certainly not new ingredients to getting the deal done, are ever more important in the competitive market. Building services warrant a fresh look with changing professional workforce and startups that thrive in 24-7 environment. Cleaning, emergency maintenance and repair and concierge-like services can differentiate the offering both in hotter and weaker submarkets.
Accessibility and mobility have new priority meanings for differentiating property offerings. Food and grocery trucks, health, fitness and grooming services on wheels and other mobile services enhance locations and can often be arranged cost effectively. Occasionally, financial support, at least initially, is justified. Mobility is now defined by the shareconomy. Shuttles, bicycles, scooters and cycles must be accommodated onsite. Opportunities for alliances with local or regional transportation service providers have proliferated. The bus stop at the property line is still a major plus; however, strategies for competitive accessibility and mobility can be more creative.
Sharing traction in the highly competitive property markets with differentiation has revised meaning and new strategies. Being nimble and creative can significantly enhance the market position and marketability of the bricks and mortar. Get the check list out! Be a marketer for the new millennium!
David Kirk is principal and founder of Kirk & Company, Real Estate Counselors, Boston, Mass.