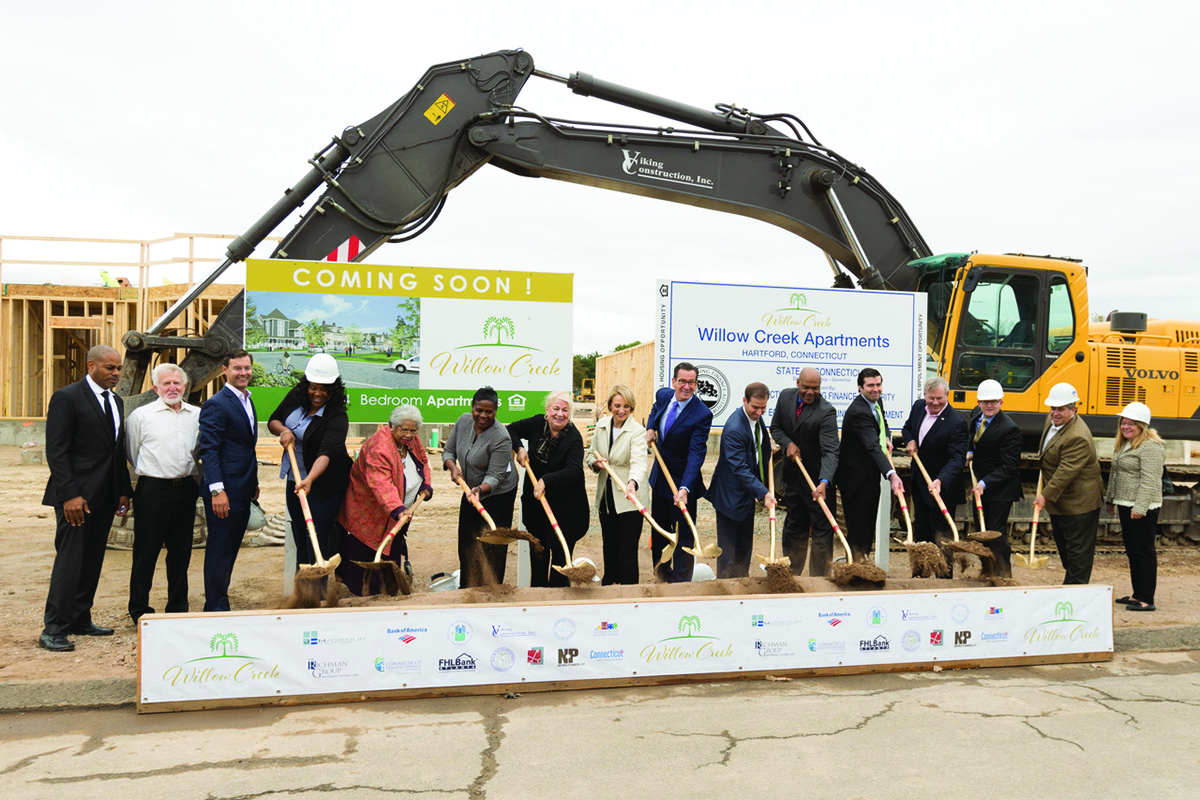 Hartford, CT The Housing Authority of the City of Hartford (HACH) and Overlook Village Redevelopment Associates broke ground for the redevelopment of Chester A. Bowles Park in the Blue Hills neighborhood. The public housing complex constructed in the 1950s is being demolished to make way for a mixed-income residential community called Willow Creek. The two-phase development project is being financed by a mix of private and public funds, including grants from the Connecticut Department of Economic and Community Development and the Capital Region Development Authority, as well as with low income housing tax credits issued by the Connecticut Housing Finance Authority.
Sixty-two mixed-income rentals, approximately 25 single-family units, and a community room for residents will be built during the first phase of construction. During the second phase, 43 units will be added for low-income, middle income and market-rate renters. Five of those units will be offered as supportive housing for the homeless.
"For many years, HACH and the city has been planning and preparing for the redevelopment of this area," said Todd McClutchy, of JHM Financial Group. "Now that we are breaking ground on the first $40 million phase of this multi-year project and bringing our vision for Willow Creek to life, we cannot be happier. This new community is an investment for the city, creating a beautiful and engaging place for families that blends into surrounding neighborhoods seamlessly and adds value to the entire area."
Overlook Village Redevelopment Associates was selected in 2014 as the preferred developer for the site. Overlook is a partnership between the following entities: Richman Group Development Corporation, JHM Financial Group, Imagineers, and Nutmeg Planners.