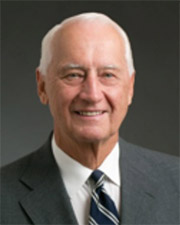 Beverly, MA According to Independent Power Systems (IPS), Richard Lundgren has joined the firm as solar business developer in its Massachusetts office. IPS designs and installs solar power systems for commercial, residential, institutional and governmental buildings.
IPS was founded in 1996 for the purpose of providing renewable energy systems. The company began in Montana, and subsequently expanded to Colorado in 2006 and Massachusetts in 2010 when these states launched their pace-setting solar incentive programs. They are committed to providing the highest quality installations, as well as to helping Massachusetts achieve energy independence.
Lundgren has had a long involvement in commercial real estate in the Greater Boston area. He worked both as an office leasing broker and an investment sales broker for NAI Hunneman, where he rose to become president.
Lundgren served as president of the Greater Boston Real Estate Board, as well as president of the Greater Boston Building Owners and Managers Association, and as chairman of the Massachusetts Realtors Public Policy Committee. He was elected as a Greater Boston "Realtor of the Year".
Lundgren graduated from Rensselaer Polytechnic Institute, and he received master's degrees in city planning from Pratt Institute, real estate finance and investment from New York University, and public administration from the Kennedy School of Government at Harvard.
Lundgren is committed to the notion of sustainability in the built environment, particularly with respect to a long term view of the uses of the sun's radiation to transform the world's energy environment. Lundgren is always available to discuss the advantages of solar power systems in buildings, and the larger picture of energy transformation.
IPS was founded in 1996 by Tony Boniface, who had a vision to create a company that provided renewable energy systems with exceptional design, installation, service and support.
Tony's fascination with renewable energy began in 1988 when he was camping on Mount Jefferson and found a solar panel, pumping water. The idea of a clean electricity source, powered by the sun, working efficiently without any visible source of conventional power inspired Tony to study alternative energy. Tony worked for a company specializing in solar PV and hybrid electric systems, and completed his professional engineering license.