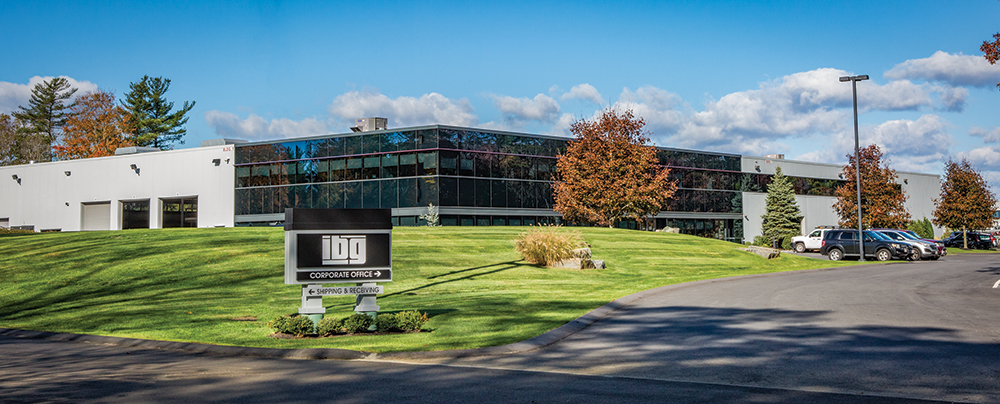 Rowley, MA Ipswich Bay Glass (IBG), one of the largest commercial façade companies in the Northeast, is celebrating its 50th anniversary. IBG was founded in 1969 by Sandy Patrican to provide the highest quality glazing and panel systems fabrication and installation on the North Shore. Today they have several hundred employees and skilled craftsmen who are dedicated to continuing the tradition of providing the highest quality design, fabrication and installation of complex and innovative building envelope solutions.
IBG's facility at 420 Newburyport Tpke. covers several hundred thousand s/f and is home to their design, engineering, project management, estimating, fabrication, material handling and installation teams.
"Having all resources in one location allows IBG to produce the highest caliber products and offer cost and scheduling efficiencies," said IBG vice president, Mike Patrican. "And with our design assist service, our clients have the advantage of five decades of experience and extensive knowledge of available façade solutions, new materials and technology that keep projects on schedule and budget while maintaining architectural design integrity."
"I'm incredibly proud that IBG has had an important role in the design and construction of so many of New England's finest structures for fifty years," said IBG founder and president, Sandy Patrican.
"I'm also incredibly proud to be working side by side with my sons, Mike and Brian, to maintain IBG's position as the premier commercial façade company in the Northeast. We're looking forward to another 50 years of success."