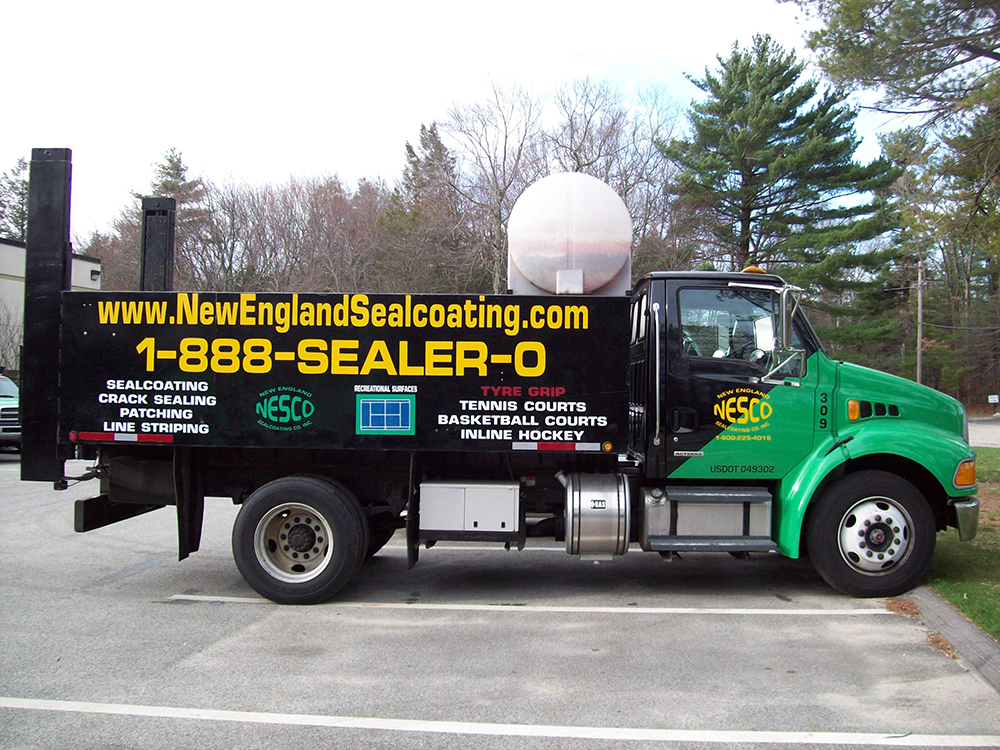 Hingham, MA New England Sealcoating was established in 1945 and has developed a reputation for excellence over the past 70 years. Their goal is to provide quality craftsmanship, superior staff knowledge, the most cutting edge equipment and the best products to complete any job promptly with minimal disruption to customers. Their product and equipment versatility enables them to meet the individual needs of customers. They provide a comprehensive approach that is both efficient and cost effective.
The company president, Craig Swain, has been in the pavement maintenance industry for over 45 years. Within those 45 years Swain has become well known in the industry. He has also established many long term relationships with business owners, property and facility managers throughout New England. New England Sealcoating services all types of properties that include commercial buildings, office buildings, warehouses, retail centers to apartment complexes, condominium communities, even airports. The services provided are patching, cracksealing, sealcoating, line painting and concrete work. All the maintenance services you would need to restore, beautify or enhance a property.
New England Sealcoating also provides expertise in repair and maintenance of asphalt recreational courts including tennis, basketball, pickleball, inline hockey and multi- sport courts. Services include but are not limited to pressure washing (cleaning), crack repair, colorcoating, striping playing lines and accessory installation. Along with recreational court services, New England Sealcoating also installs play graphics such as hopscotch, four square and world maps in play yards. Play graphics have become very popular with school yards, day care facilities and private courts that want a logo of their favorite team or even company logo.