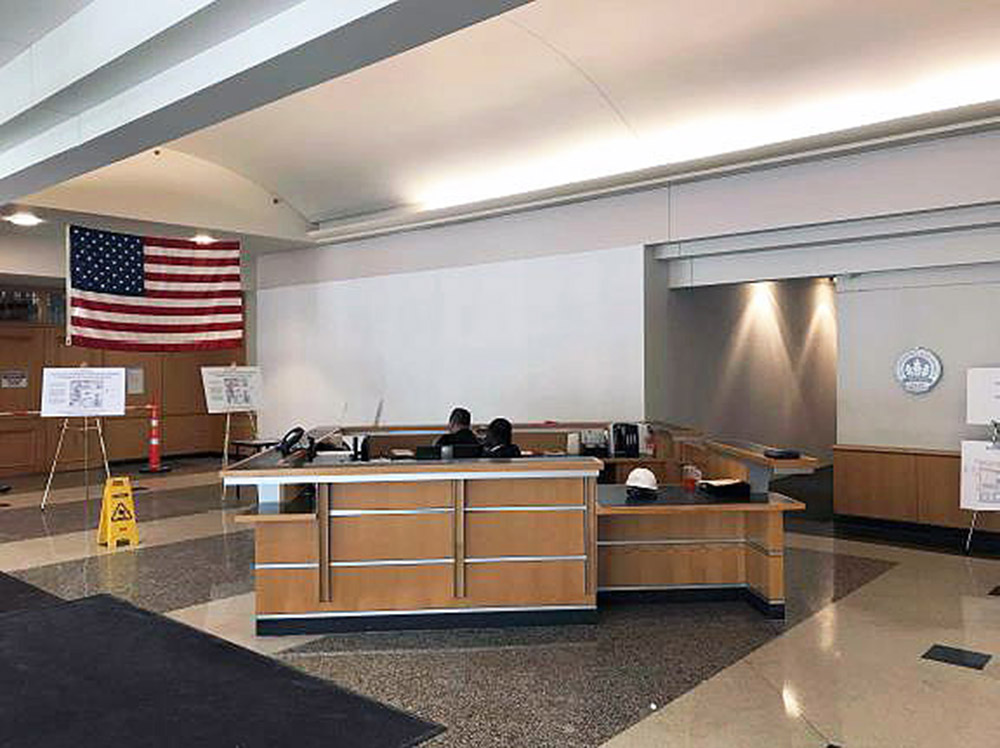 Everett, MA Integrated Builders has been selected to complete several common area renovations for Gilbane Development Co. within a three-floor, 384,000 s/f class A building located at 135 Santilli Hwy. The construction management team includes project manager Thomas Childs, assistant project manager Kim Sheehan and project superintendent Jim Leiter who will collaborate with Stantec Architecture on the modern design of the space.
Integrated Builders will renovate the current front and back entrances. Portions of the exterior of the building will also receive a new architectural metal façade. There will be a new steel and glass awning installed to the entrance where an outdoor café will be added, and hardscape modifications such as new sidewalks will be implemented. The courtyard on the premises will be updated with all new landscaping to improve the aesthetics of the exterior.
The interior lobbies will be renovated with all new tile floors and wood panel walls. There will also be a new security reception added. Modifications will be made to the restrooms such as new fixtures and finishes. Integrated will improve the building's fitness center and locker rooms. The kitchen and dining area will receive new finishes and equipment, and a new coffee lounge will be built-out in the common area for tenant use. Last, the mechanical, electrical and plumbing (MEP) in these areas will be improved.
The asset located at 135 Santilli Hwy. accommodates multiple tenants. It is located off Rte. 93, 15 minutes north of Boston, making it a convenient location for commuters in the North Shore region.