Boston, MA The Boston chapter of the International Facility Management Association (IFMA), has named the winners of the 2019 Awards of Excellence.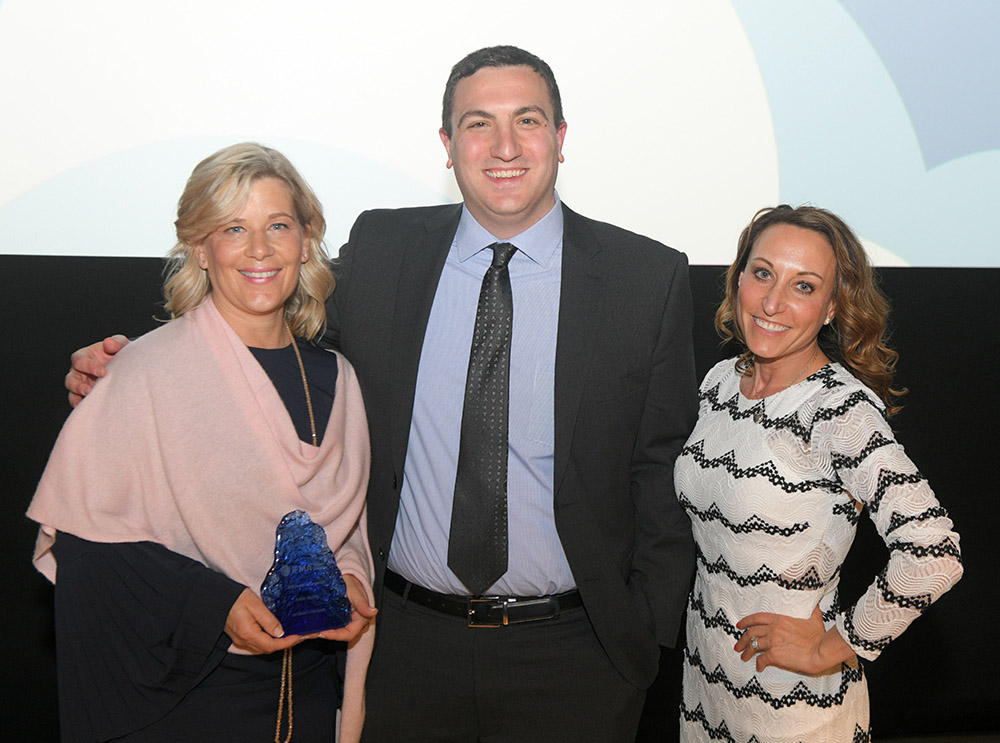 Lori Stewart Coletti Award: Adele Manty, Fooda
The Lori Stewart Coletti award is given in recognition of service to the IFMA Chapter that goes above and beyond expectations, and makes a substantial impact on the membership and success of the organization. "This year's recipient is seen at almost every event we produce, always pitching in even if it's not her event to organize. She strives to help us find new and better ways of gathering, organizing, and producing events and will soon be our next co-chair of Logistics."
President's Award: Angela Rothemich-D'Amato, Liberty Mutual
The President's Award recognizes an individual who is passionate about what they do–either as a leader from within or outside the IFMA Boston chapter. They go beyond what is asked of them and give it their all. "In many ways FM Forward was the pride and joy of one person, who, with the help of a small team, oversaw the entirety of this event. This is why, for our first award of the night, I am honored to announce that in a ceremony held before tonight's program, the 2019 President's Award was presented to Angela Rothemich D'Amato, senior project manager at Liberty Mutual. Angela is such a rock-star that she planned FM Forward while working full time and pursuing her master's degree at night, and that is why she us unable to join us tonight."
Exemplary Service Provider Award: Glenn Gould, MBA, Cannistraro
This award is presented to the representative of an associate member in recognition of voluntary contributions to IFMA Boston. These contributions may include sponsoring programs or educational offerings, presenting innovative sessions on FM-related topics, sponsoring educational research or scholarships, providing technical assistance to members, or serving as chapter or council officers or committee members. Nominees must be associate members who recognize that IFMA is a forum for the interchange of ideas with members. "This year's recipient has also been a bright star on the chapter's leadership team, first co-chairing the IFMA Boston golf classic, and is now the co-chair for career expansion. Through his efforts, he has helped bridge the gap between the IFMA Foundation and the chapter to help further the growth and promotion of FM as a career choice. He continues to bring continuity and an analytical eye to help the chapter in furthering its mission to FMs."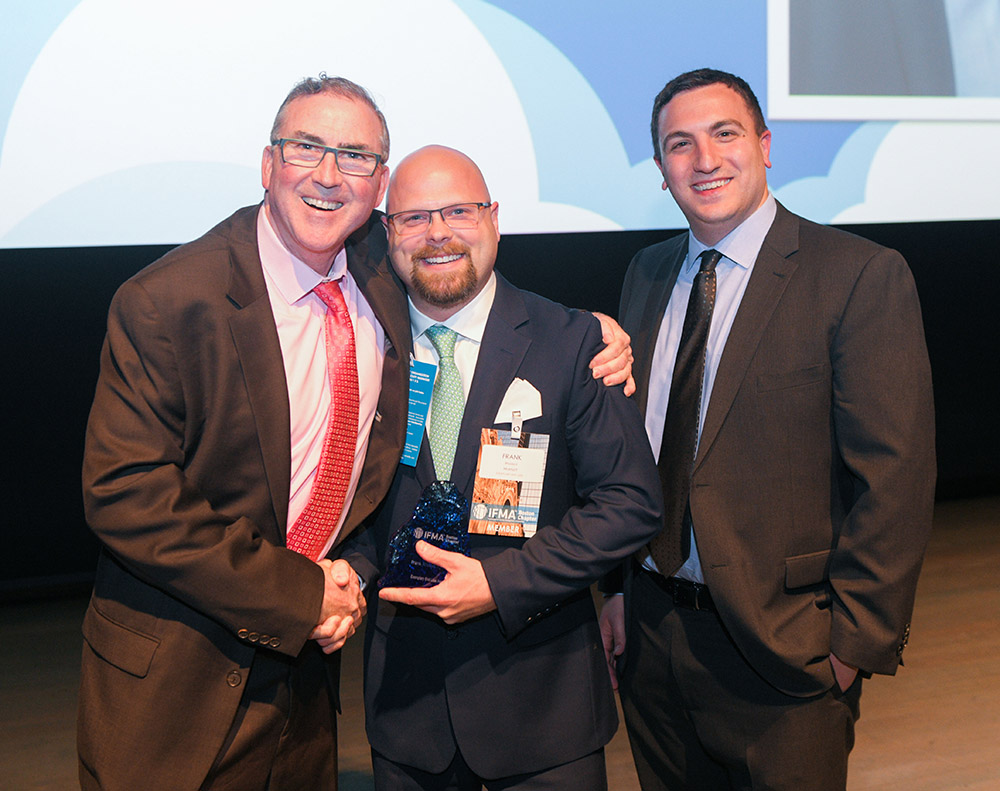 Exemplary End User: Frank Rhodes, II, CFM, Marriott
The Exemplary End User Award is presented to a professional member of the Boston Chapter who has provided sustained, outstanding leadership to the chapter. This person is highly valued by his or her company, IFMA, and the facility management profession. This individual keeps current on changes in the facility management profession and educates other IFMA members and peers. Recipients demonstrate the best in leadership and ethics. "This year's recipient has been a huge asset to the chapter's leadership team always bringing fresh insight and perspective and working hand in hand with our career expansion co-chairs on furthering our efforts of expanding the FM profession through SkillsUSA. He is a calm force with amazing ideas that continue to make the chapter stronger!"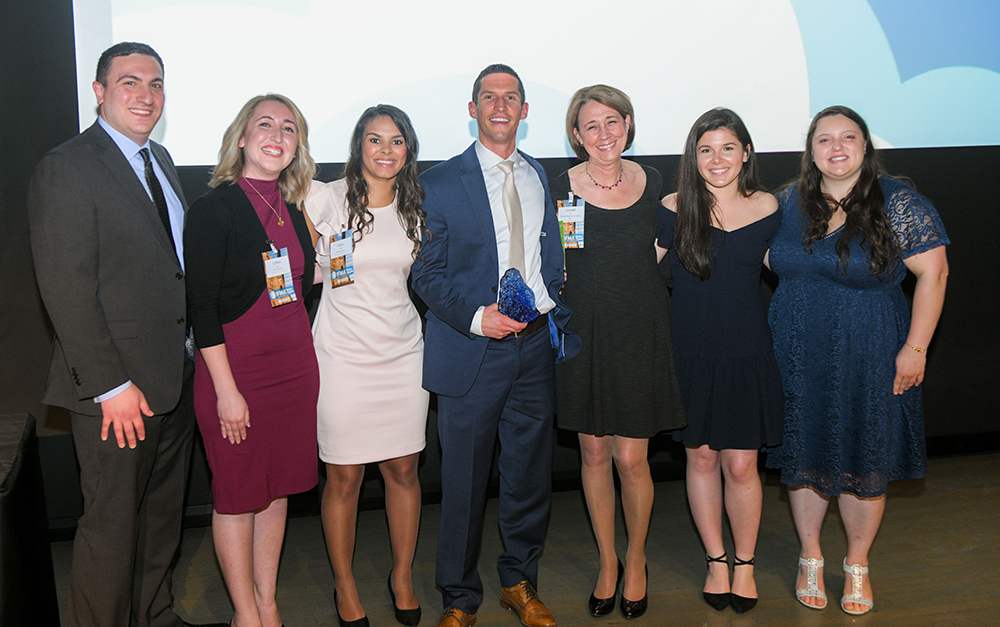 Young Professionals Award: Andrew Delprete, Liberty Mutual
This award is presented to a Boston Chapter young professional IFMA member who has been an active member within the chapter and shows initiative in both their work and professional settings. They go above and beyond in their efforts with skilled execution and follow through and motivate others to participate. "This year's Young Professionals Award is presented to an individual who is the co-chair for education & development and an active player in the planning and execution of FMForward. Through his work on the committee he has helped keep the mission and values of IFMA Boston alive by creating online programming that is an asset to our facilities managers. He is always ready to lend a hand and is truly the definition of an award winning young professional!"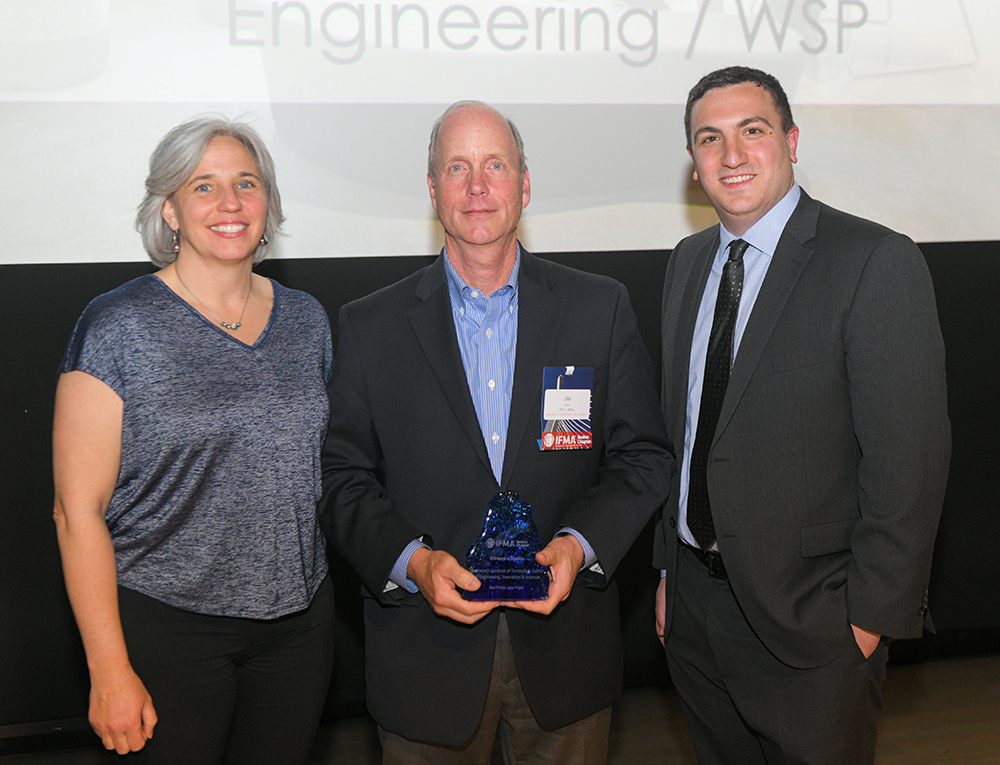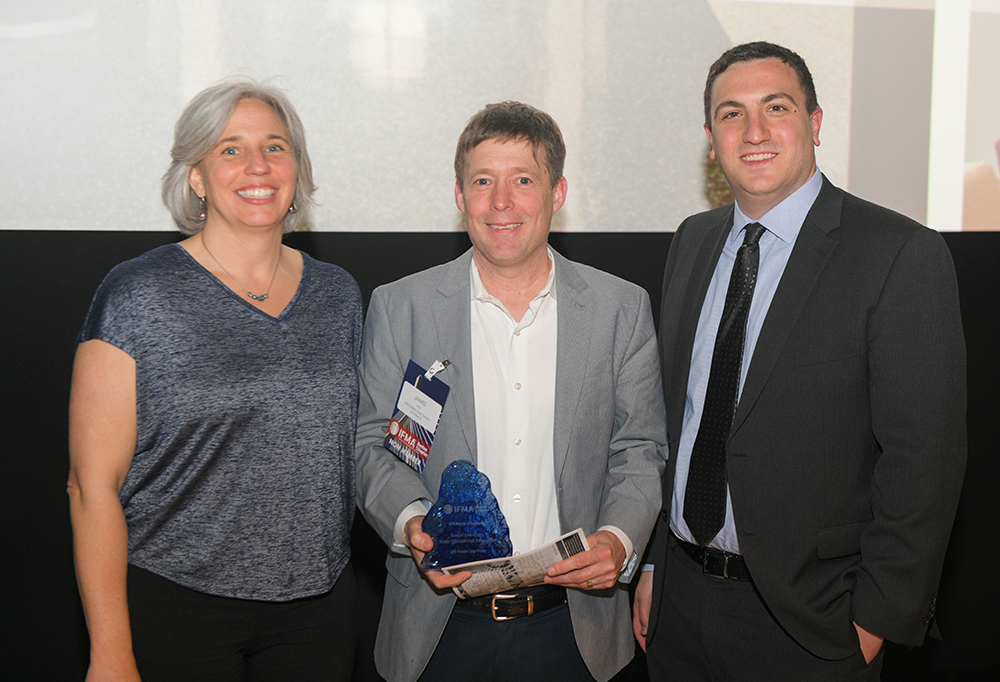 Best Practices Awards
These awards are presented to the individual or team whose facility management new construction or renovation project has had a substantial, positive effect on the success of their organization. They demonstrate how their project impacted business objectives and contributed to improved success by going "above and beyond" the normal project scope.
• Small Project (<25,000 s/f): The Exchange at 100 Federal St. (nominated by Perkins+Will)
• Medium Project (25,000 – 75,000 s/f): Home Base Veteran & Family Care (nominated by Margulies Perruzzi)
• Large Project (>75,000 s/f): Wentworth Institute of Technology Center of Engineering, Innovation & Sciences (nominated by Fort Point Project Management)and Boston University, Myles Standish Hall Renovation (nominated by MDS|Miller Dyer Spears)
Operational Innovation Awards
These awards are presented to the individual or team whose facility management innovation, process, and/or initiative has had a substantial, positive effect on the success of their organization. They will demonstrate how their project impacted business objectives and contributed to improved success.
•Somerville Main Streets (nominated by Eversource)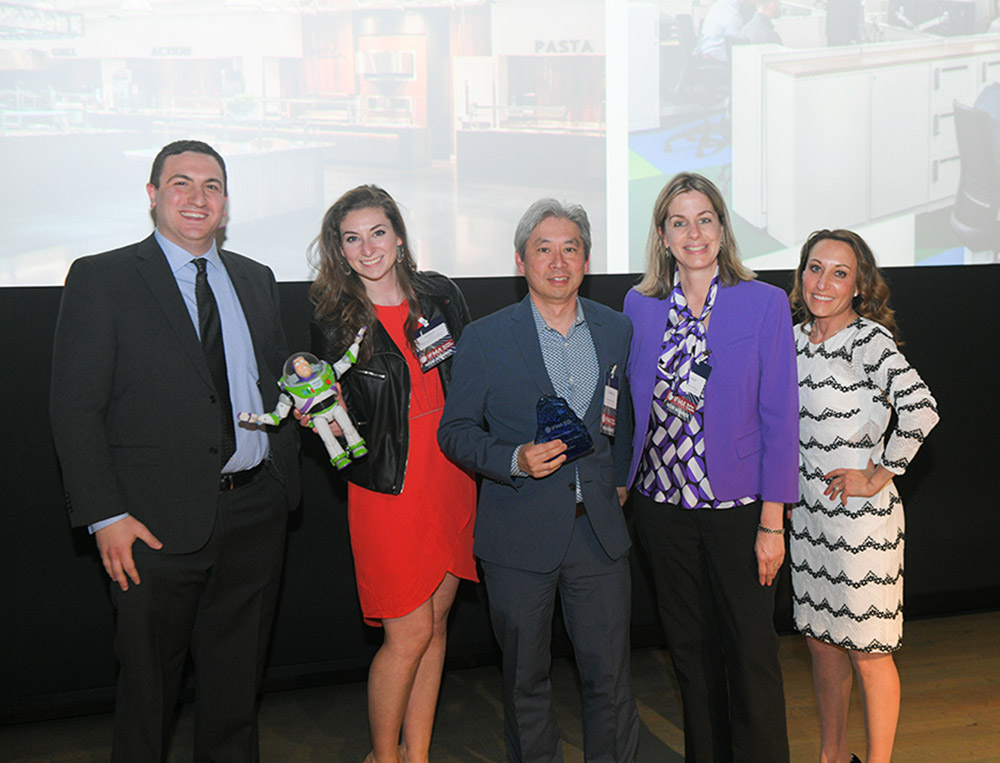 People's Choice Award: Citizens Bank Corporate Campus (Nominated by Elkus Manfredi and MovePlan)
The entire A/E/C community was welcome to vote online for their choice for People's Choice during one week in April. This year more than 1,750 people cast their vote.