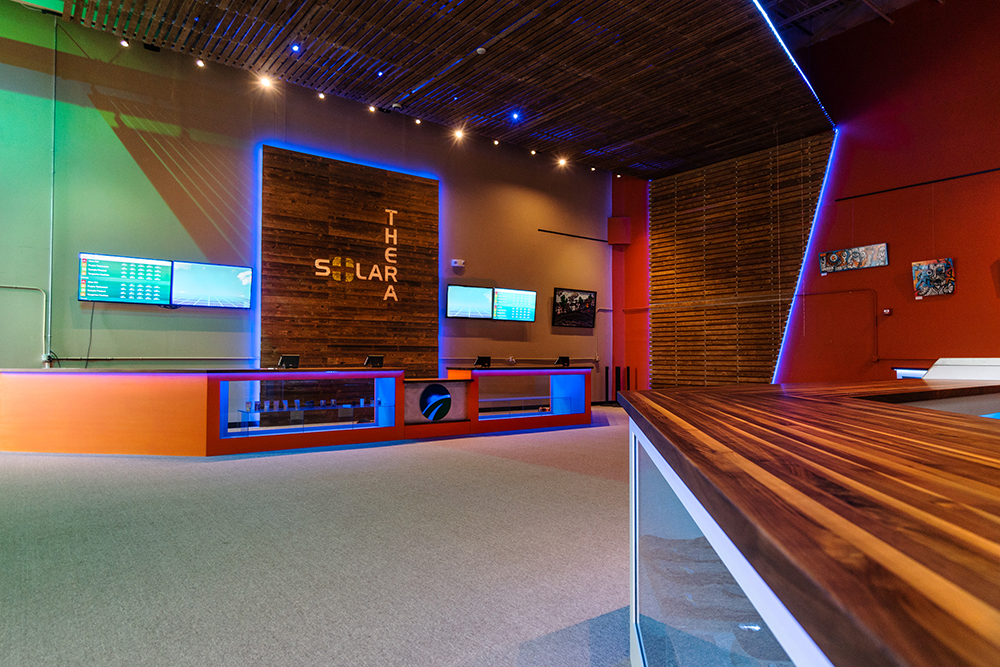 Somerset, MA Somerset will soon be home to one of the region's most advanced cannabis cultivation facilities, featuring not only advanced procedures to grow the best products but also energy efficient designs and systems that will ensure the smallest environmental impact possible. Solar Therapeutics' 70,000 s/f facility on Brayton Point Rd. features a high-end retail dispensary, cultivation rooms, office space and several support rooms for the processing, storage and shipping of cannabis products.
Solar chose Vantage Builders as the project's general contractor, due to the firm's experience in constructing both cultivation facilities and dispensaries. Key to the project was letting Solar Therapeutics' grow methodology and philosophy drive the build-out and design. Vantage Builders and Tony Fallon Architecture worked closely with the grow team to construct the facility that best supports its current and future plans.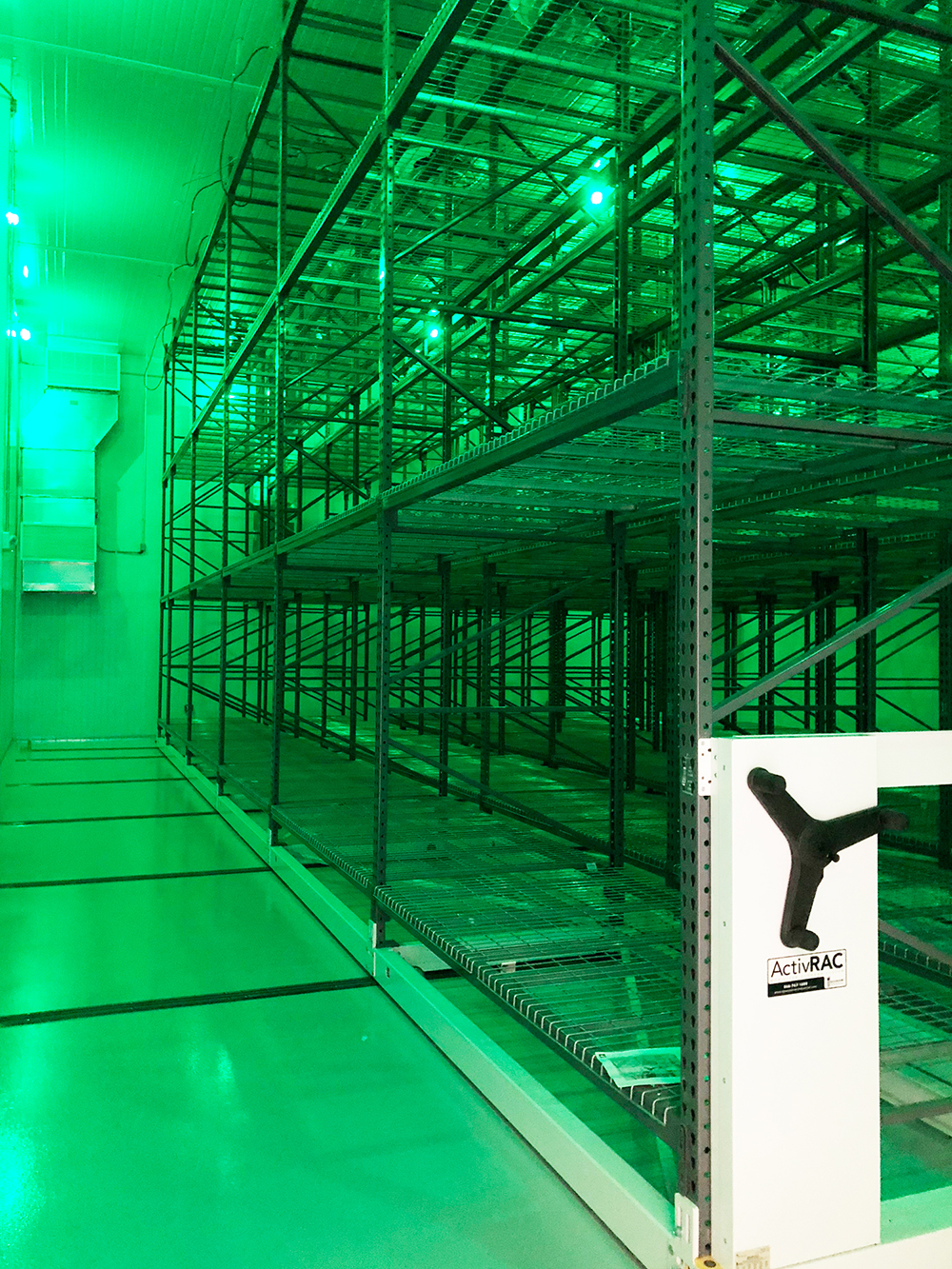 After investigating several options, Solar chose the former plastics manufacturing facility at Brayton Point Rd. The building featured enough space to get the company up and running, with plenty of room for growth, as well as the structural integrity to support the systems Solar requires. The 20-acre site also provides Solar with the flexibility for future growth opportunities.
The facility's grow rooms are designed to replicate the best growing conditions for its anticipated 25 strains of cannabis. The plants will be arranged in three levels on 20-foot-high racks from ActivRAC that can be easily moved horizontally to enable technicians to walk the aisles. The rooms feature separate temperature and humidity controls as well as air handlers that pump CO2-rich air into the rooms. These grow rooms have industry-leading LED lights from Fluence that simulate the sun's intensity and activity.
"In each grow room, we are creating the perfect environmental conditions to stimulate, promote and enhance natural growth," said Edward Dow, CEO of Solar Therapeutics. "That will help us deliver the highest quality and most consistent products to our customers."
In addition to the grow rooms, the facility has several support rooms for processing cannabis products. The drying room features a custom-built racked system, to speed up the drying process in a controlled environment. Solar will produce a variety of edibles onsite, including lozenges, gummies, chocolates and hard candies in a kitchen with four commercial ovens (with plans to expand to more than 10) and two chocolate makers.
Oils and tinctures will be extracted by a supercritical CO2 method that is an alternative to solvent-based procedures. Technicians in the laboratory room will be able to combine extracts with terpenes to modify flavor profile of the products the company will produce. In the operations room, where the facility's many miles of ducts, pipes and cables converge, Solar staff will manage the lighting, humidity, feeding and irrigation of the plants.
"Our goal is to implement the best available systems to ensure that the plants flourish," said Dow. "We're planning on spending more time in the operations room than the grow rooms."
As critical as the grow procedures are, where Solar really differentiates itself is in its industrial-grade systems and keen focus on environmental impact. As its name implies, key to its operation is solar power, which will provide up to half of the building's energy. The roof has 67,000 s/f of solar panels and there is an onsite, four-acre solar panel farm. Two 1.5 megawatt natural gas generators will provide the rest of the power, with a similarly sized diesel generator ready for backup. This redundancy ensures continuous operation. By owning its power generation and microgrid assets, consisting of the combination of solar arrays, battery storage, and cogeneration units, the company is able to achieve a much higher offset of carbon emissions compared to using industry-standard grid power.
"Once we're up and running, our plan is to never go down," said Dow. "The diesel backup is there only for emergencies or scheduled maintenance on the natural gas generators. We will be completely off-grid and we fully anticipate having more than 50% carbon offset, with the solar generation. We take our environmental impact seriously and have built that into our plans with energy-efficient systems."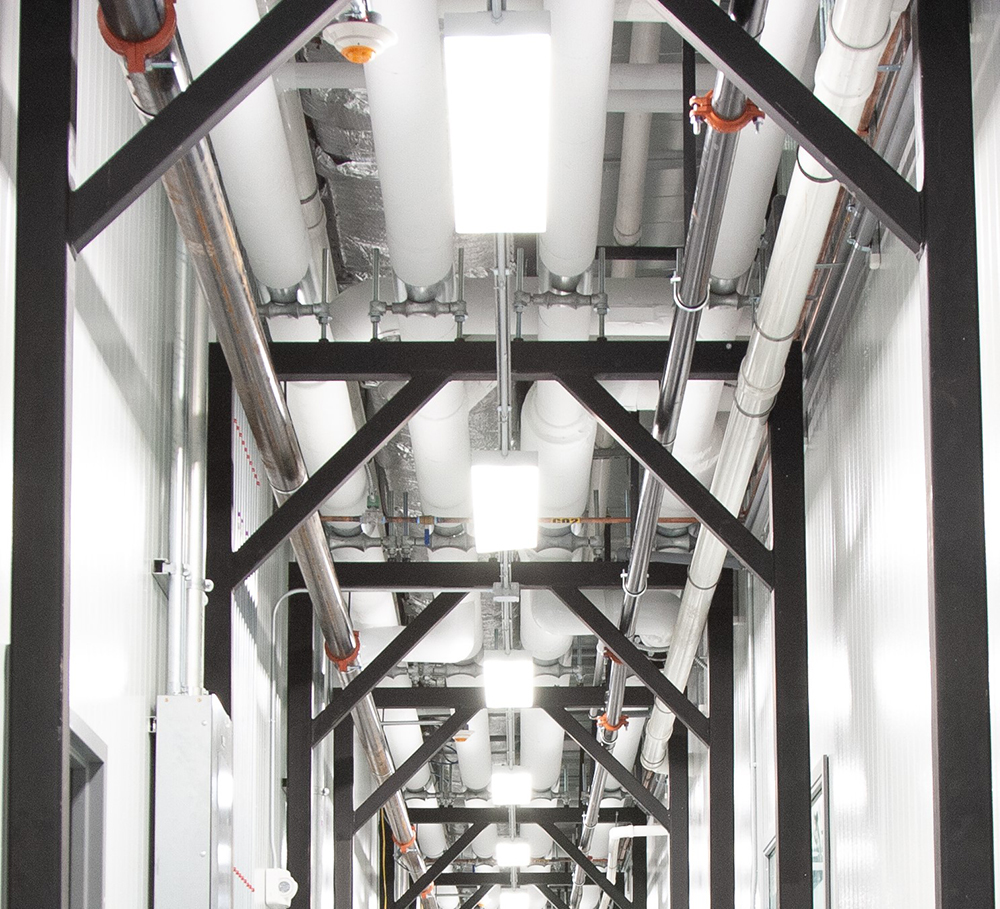 Solar estimates that it will use approximately 10,000 gallons of water per day, yet capture close to 9,000 gallons, which will be filtered and re-entered into the system. Additional energy efficiency will be achieved by a combined heat and power (CHP) generator that generates electricity and captures the heat that would otherwise be wasted to use for energy. Where normal generators have roughly 35% efficiency, CHP generators can boast upwards of 80%.
In mid-August, Solar will open its onsite dispensary. The high-end retail store will sell a variety of cannabis products, including pre-rolls, edibles, cannabis flowers, buds, oils and tinctures, as well as related equipment, such as pipes and vape cartridges. The store will initially sell cannabis purchased wholesale, while Solar's own plants are cultivated. The store will serve both medical and adult-use customers. Sign-in registration will confirm the customer's age and identification, while guards will ensure a secure environment.
Facility security is equally intense. Cameras keep a watchful eye in every room as well as around the building perimeter and parking lot. The cameras use analytics that can log the number of cars and people in the parking lot, as well as potential security threats. Multiple security nodes in the facility ensure that the systems never go down.
The building has room for additional growth and Solar plans to more than double the capacity over the next few years. The business will employee upwards of 100 people, with an additional 30 in the dispensary. "We are proud of our initiative for diversity in hiring, to attract minorities, women, military and LGBT team members," said Dow. "And we anticipate retaining employees by creating a positive work environment."
Throughout the planning, permitting and building process, Solar has worked closely with Somerset officials. "The industry is new to everyone, including town and state officials. We have been very fortunate to have an excellent working relationship with the regulators and the municipality, including the police, fire and public works departments"
The project team also included BLW Engineers.