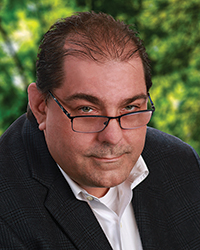 Danvers, MA Rob Kuhn has joined Gienapp Architects as a project manager. He brings 20 years of experience in the planning, design and construction of new facilities and renovation projects to the firm.
Kuhn is skilled in the coordination of project and engineering teams to ensure details conform with design intent along with a vast knowledge of construction materials and their implementation. He has extensive experience with project administration, coordination and construction documentation, as well as building and energy code review and regulation compliance. Kuhn has managed a variety of mixed-use, commercial, institutional, entertainment and residential projects with budgets ranging from $300,000 to $40 million.
Prior to joining Gienapp Architects, Kuhn was an architectural and engineering specialist and architectural project manager at several well-respected architectural firms in Massachusetts.
Kuhn has a Bachelor of Science degree in Architectural Engineering Technologies from Wentworth Institute of Technology.
"As architects, we're charged with making our client's vision a reality," said Kuhn. "I enjoy managing the entire process, including finding ways to overcome challenges, and then looking back at a job well done. I'm excited to be part of the Gienapp Architects team and contributing to their continued success."
"Rob is a great addition to the firm. His expertise in creating construction documents for new buildings and envelope repair projects and field experience dovetail perfectly with the rest of our technical team," said principal, Dale Gienapp, AIA. "We're thrilled to have him here."