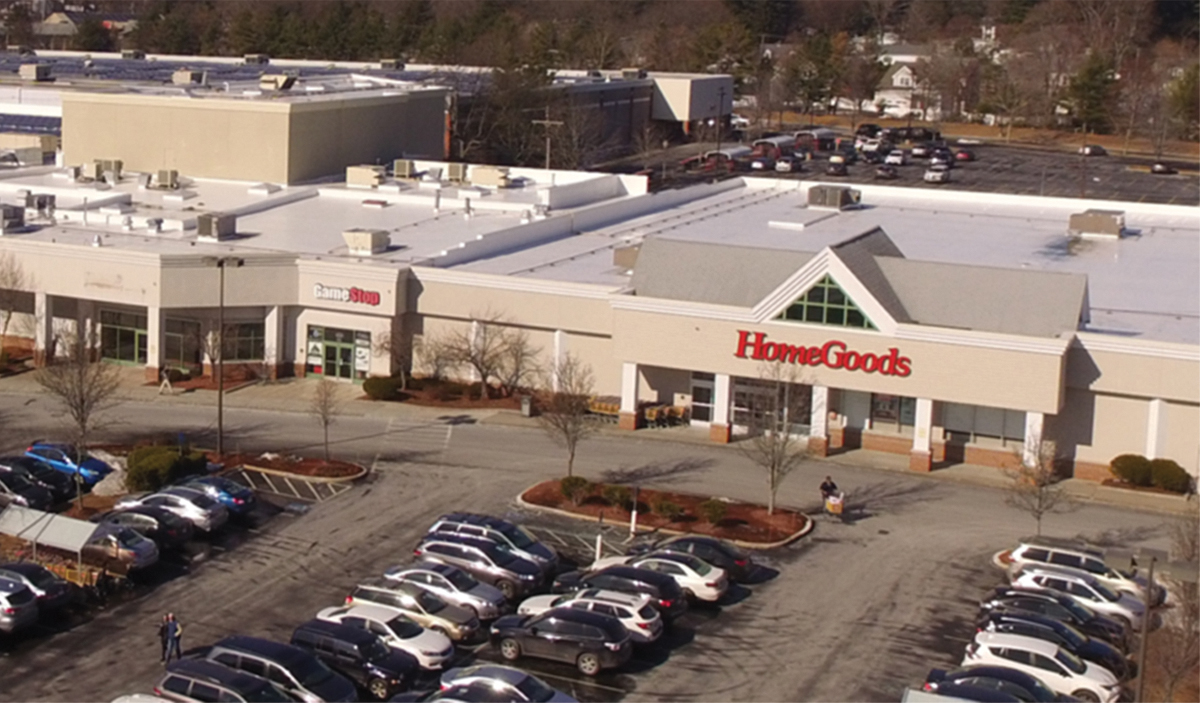 Framingham, MA Atlantic Investments completed the $12.9 million sale of a 45,769 s/f condominium interest in the Framingham Mall to R.K. Framingham, LLC (RK Centers). Representing the seller, Target Corp., Atlantic also procured R.K. Framingham, LLC (RK Centers) as the buyer.
The property is shadow-anchored by a 135,650 s/f Target, and the condominium tenants include a 35,000 s/f Home Goods, Panera Bread, and Game Stop. Situated less than 20 miles west of Boston, the property is located at 400 Cochichuate Rd. along Rte. 30 with immediate access to the Mass Pike (I-90) at Exit 13.
Redeveloped in 2001 with a history of high occupancy and low turnover, the current small shop vacancy (up to 4,680 s/f) is the first in more than 10 years, only just occurring in January 2019. Kenneth Fries, director of acquisitions for RK Centers said, "The Framingham Mall acquisition is a great addition to our portfolio. The site is well positioned in an area where RK Centers owns about 1.2 million s/f of retail space within 12 miles."
The Atlantic investments team combined forces from the company's Boston and Charlotte offices, with brokers Sam Young, David Hoppe, and Mike O'Mara handling the transaction. The inter-office collaboration paired investment sales experience with local market knowledge, helping to complete the transaction.