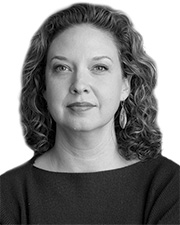 Boston, MA Leading global design, engineering, and project delivery firm Stantec is expanding its program and project management (P&PM) team with the hire of Rebecca Jablonowski as a project executive.
This new hire follows on the heels of recent project wins in the New England region, including the hot water conversion of 119 buildings at Dartmouth College, which will help the institution improve energy efficiency and reduce greenhouse gas emissions.
Additionally, the firm is providing regulatory approvals management and owner's representative services in the development of a new Institutional Master Plan for Franciscan Children's, and several mission critical projects at Tufts Medical Center. These projects add to the New England team's current portfolio of projects at Boston University and Boston Medical Center.
Jablonowski joins Stantec with 19 years of experience managing healthcare projects for major construction management and design firms, and healthcare institutions. She will leverage this expertise to deliver mission critical healthcare projects at an expert level and mentor P&PM staff across the New England region.
"We are delighted to welcome Rebecca to our growing Program & Project Management team in New England," said Kristi Dowd, principal and regional director for buildings programs in New England at Stantec. "The unique expertise she brings will elevate the services we provide to existing clients and support strategic growth in the healthcare market sector for the New England region."