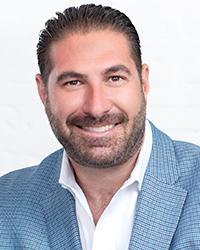 Providence, RI Hayes & Sherry Real Estate Services has hired Derek Brazeau. He will be responsible for leading the multifamily investment sales division, focusing on buildings containing five to 100 or more units.
Formerly, Brazeau worked with a local boutique real estate brokerage involved in sales, development, management and acquisitions.
His knowledge and understanding of the investment sales/multifamily business will prove to be beneficial for investors buying or selling. With his experience in underwriting investment deals and knowledge of the local market, his approach is to evaluate risk, find "value add" opportunities and minimize loss for his clients.