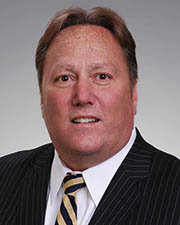 Boston, MA According to CBRE, Michael Eaves has been hired as director of the New England project management team. Tasked with continuing to grow CBRE's project management offering in the city, he will be solidifying CBRE's project management service position in the market across a variety of asset classes and sectors including life sciences, industrial, healthcare and education, among others.
"We are excited to have Michael Eaves join our project management practice in Boston," said Jacob Dibble, senior director of project management for the New England region. "His diverse background and leadership experience will best position us to expand our project management business into a variety of growth sectors throughout the New England region."
Eaves is a corporate real estate, design, construction and project management professional with over 30 years of experience in the industry. His experience is widespread in the area of total project delivery. Prior to joining CBRE, Eaves has held leadership roles with Carlson, Grubb & Ellis and Syska Hennessey Group. His local, national and international sectors of focus include mission critical, healthcare, life science, industrial, academic, retail and corporate interiors.
for many Fortune 100 companies.