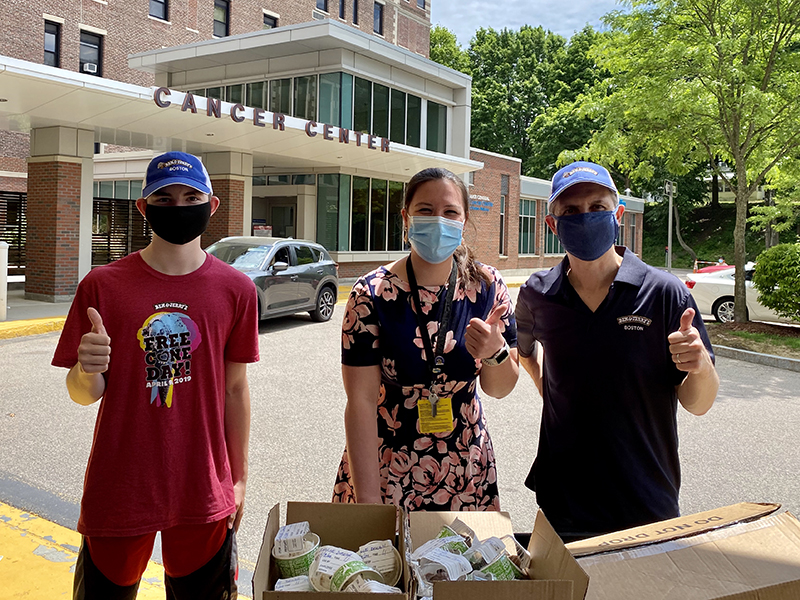 Watertown, MA Ben & Jerry's newest Scoop Shop celebrated its opening by donating more than 250 scoops of ice cream to the staff at Newton-Wellesley Hospital. The ice cream shop at Arsenal Yards officially opened on June 6th.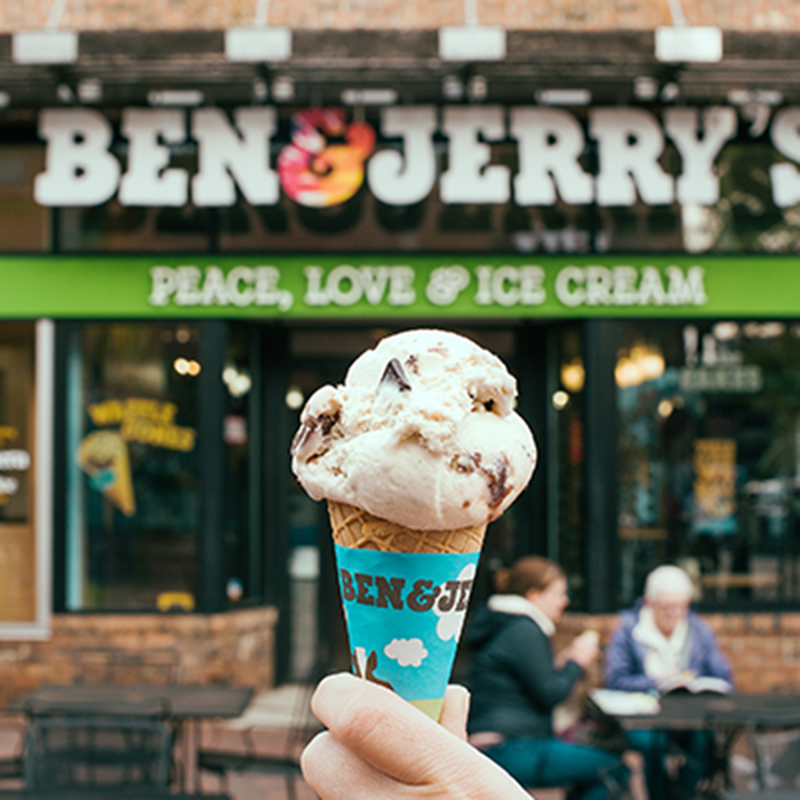 "We are very excited to be a part of the Watertown community," said Jason Sweeney, owner/operator of the Ben & Jerry's franchise. "We look forward to serving Ben & Jerry's to our guests and giving back to our local communities. We're happy our first community event was at Newton Wellesley on Tuesday to let them know how much we appreciate them."
The new Ben & Jerry's Scoop Shop at 103 Arsenal Yards Blvd. is currently offering takeout and delivery daily from 1:00-9:00 p.m. All menu items are available to go including cones, cups, milkshakes, sundaes, and pints. Customers can even order ahead for in-store or curbside pickup at www.benjerry.com/takeout.
After the initial phase of take-out and delivery service, the Watertown Scoop Shop will open its doors to the full Ben & Jerry's euphoric experience.
"We can't tell you how happy we are to be open at Arsenal Yards." said Sweeney. "We look forward to scooping up all of our local fan-favorite Ben & Jerry's flavors, filled with chunks and swirls."