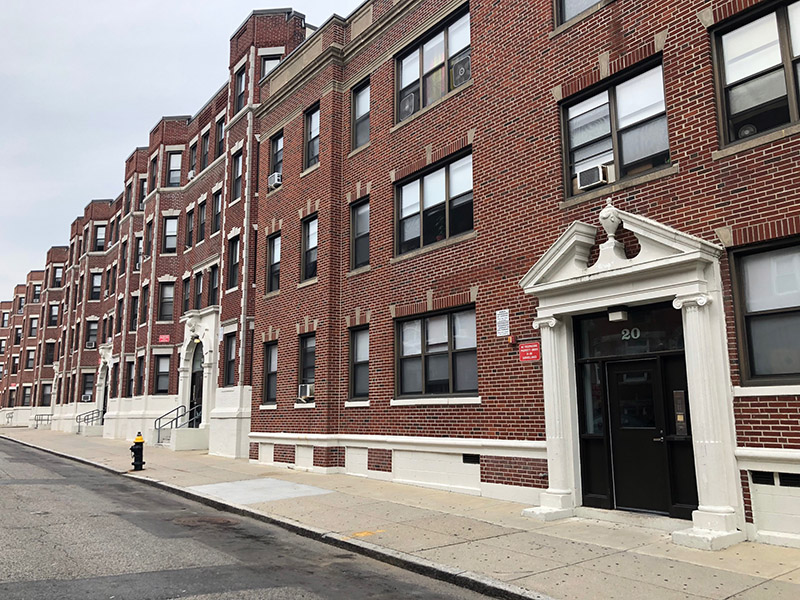 Boston, MA Abbot Building Restoration Company, Inc. has completed a comprehensive masonry repair project involving 24 interconnected brick and stone apartment buildings in the Grove Hall neighborhood of the city. Abbot procured the project as the low bidder in a private bidding process among several competitive masonry restoration firms.
Prior to involving Abbot, the owner contracted with an architectural/engineering firm (Thompson & Lichtner, Canton, MA) to survey the properties, identify deficiencies, and develop a set of remediation plans.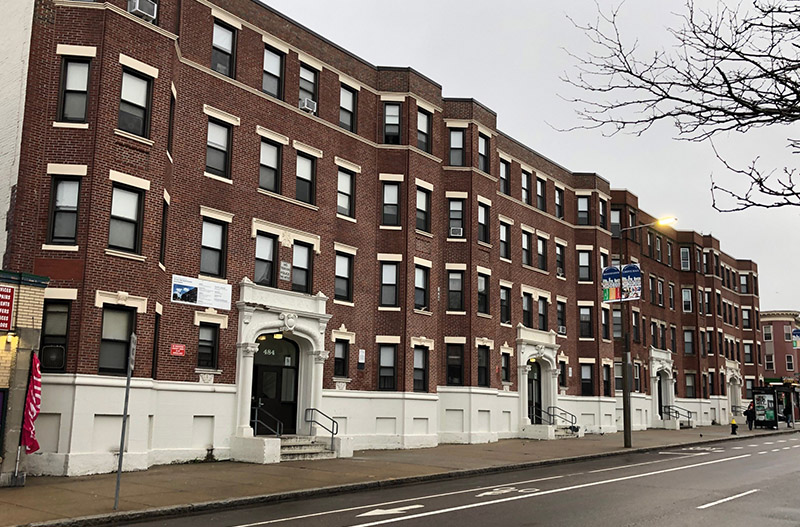 Due to the large scope of the project, Abbot called on its in-depth masonry repair expertise to address the multitude of issues in the repair plan.
A summary of the repair work is as follows:
• Repointing defective mortar joints;
• Cutting out and caulking vertical expansion joints and perimeter of the windows;
• Replacing deteriorated brick to match the original brick; and
• Power washing and applying water repellent to all brick surfaces.
In conjunction with the above repairs, Abbot fabricated and replaced all deteriorated pre-cast headers and sills, and coated all of the headers and sills with an elastomeric coating.
Abbot provides a broad range of masonry construction services to public, institutional, and commercial clients, including condominiums, property management entities, and private residences. The firm also acts as a general contractor for a variety of masonry building construction projects.
Specific areas of expertise include: Brick and stone restoration; repointing and recaulking; concrete repair and protection. Abbot is COVID-19 Compliant.