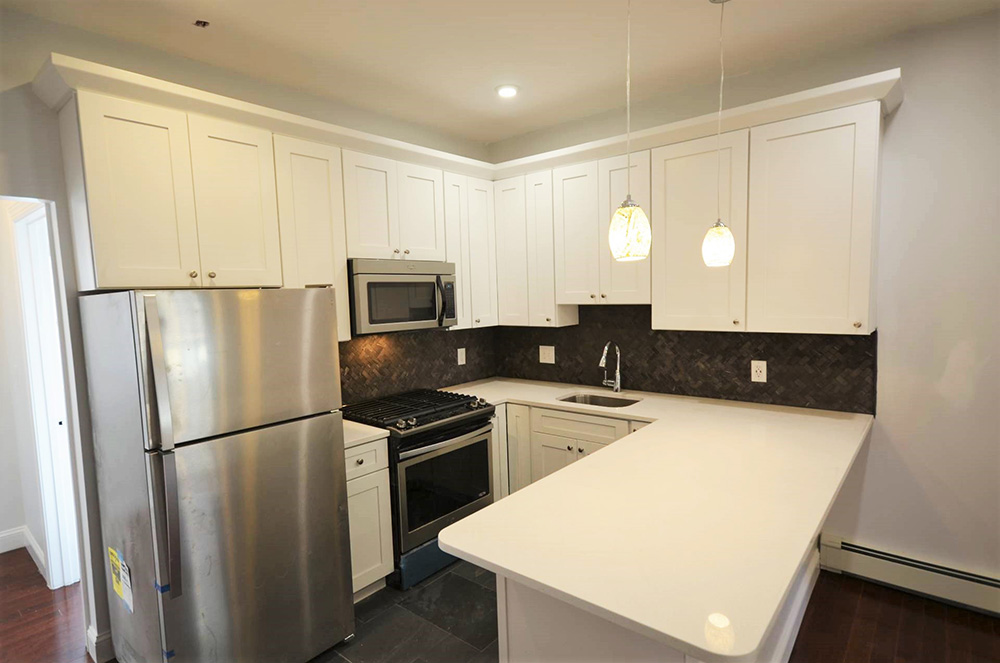 East Boston, MA Newman Properties affiliates, East Boston Management & Development, and Havre Street Apartments LLC, completed the sale of two, three-family homes. The properties consist of six units total and are located at 202-204 Lexington St., one of the hottest investment neighborhoods in all of Boston. The broker representing Newman Properties was Jorge Rodriguez of Carlton's Wharf & Co. The assets sold for $1.72 million. Leader Bank provided financing for the buyer.
Matthew Newman, principal, and CEO of Newman Properties, said, "We still love East Boston and continue to operate and develop property in this growing neighborhood. We had a very low basis in these two properties and wanted to utilize the 1031 tax-free exchange provision to add to our retail NNN portfolio."
Both buildings were recently renovated and were an ideal buy-and-hold option with a strong cash flow. The apartments feature gleaming hardwood floors throughout, high ceilings, some featured stainless steel appliances, new countertops, and kitchen cabinets. The location was ideal on Eagle Hill within a short walk of restaurants, shops, and the Airport Blueline MBTA stop.
With a distinguished portfolio of residential and commercial properties, Newman Properties and its affiliates own and/or manage over 650 residential units as well as office and retail space.
The company has bought and sold over $500 million worth of property in the areas surrounding Eastern Massachusetts and Rhode Island. Currently, the company has projects in the pipeline that include condo conversions, renovations, and value-added projects, as well as buy and hold projects. Additionally, the company is overseeing multiple developments, including ground-up construction projects, and is seeking new acquisitions.