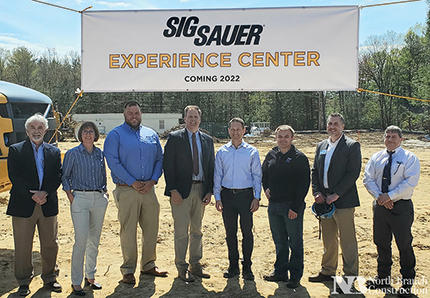 Epping, NH SIG SAUER, Inc. held a ceremonial groundbreaking celebration on May 7 at the site of the SIG SAUER Experience Center at 233 Exeter Rd. The celebration marks the beginning of construction of the SIG SAUER Experience Center, a two-story, 40,500 s/f facility of structural steel and load-bearing masonry with a structural steel roof with design-build services provided by North Branch Construction and Cowan Goudreau Architects. The facility will offer public access to a 6,000 s/f SIG SAUER flagship retail showroom, indoor shooting ranges, a high-tech interactive SIG SAUER Museum depicting the history of SIG SAUER and a one-of-a-kind educational experience for SIG SAUER products, a high-end lounge called "Legion Club," a multi-purpose meeting space, conference rooms, and corporate office space.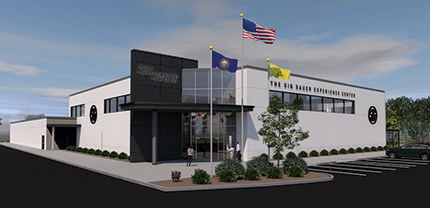 "North Branch Construction has had the opportunity to complete a variety of projects for SIG SAUER over the years," said Bruce Blazon, project manager. "We are very proud to have been selected as the design-builder, alongside Cowan Goudreau Architects, to once again work with SIG SAUER on this very interesting and exciting project."
Master of ceremonies for the event was SIG SAUER vice president of government affairs, Bobby Cox, who introduced New Hampshire governor Chris Sununu and SIG SAUER president and CEO, Ron Cohen, each providing brief comments.
Design-build services are being provided by North Branch Construction with architectural design by Cowan Goudreau Architects. Civil engineering is provided by T.F. Moran, Inc.