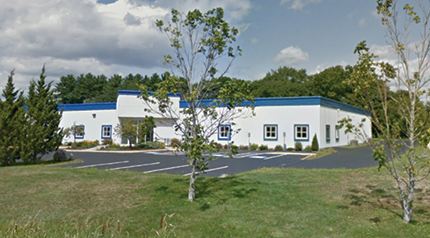 Saco, ME Colliers has negotiated the sale of 41 Spring Hill Rd. Robert Tragemann, of the Colliers Maine office, represented the buyer, J&L Realty, LLC DBA, Hampshire Fire Protection Co, LLC. Greg Hastings, of NAI Dunham Group represented the seller, Patterson Companies, LLC.
41 Spring Hill Rd. is a 14,160 s/f industrial building on 4.76 acres. Hampshire Fire plans to occupy half of the vacant space. LAW Calibration currently occupies 8,500 s/f, which leaves opportunity for another tenant in the building, as well as future development opportunities on the vacant land.
"As a result of our increased business in Maine, notably, our new contract with MaineMed, we needed a location to more efficiently service and supply our job sites in the lower part of the state." said Larry Thibodeau, president, Hampshire Fire.
Hampshire Fire is a well-established and well-respected company in fire protection and safety throughout northern New England and Mass. Currently headquartered in Londonderry, N.H., with 3 additional locations across New Hampshire, this is the company's fifth location and first to open in Maine. Led by Kevin Thibodeau, COO and son of founder, Larry Thibodeau, the business has seen significant growth in opportunities in southern Maine. Larry Thibodeau is originally from Central Maine and is excited to be doing more business in the state.