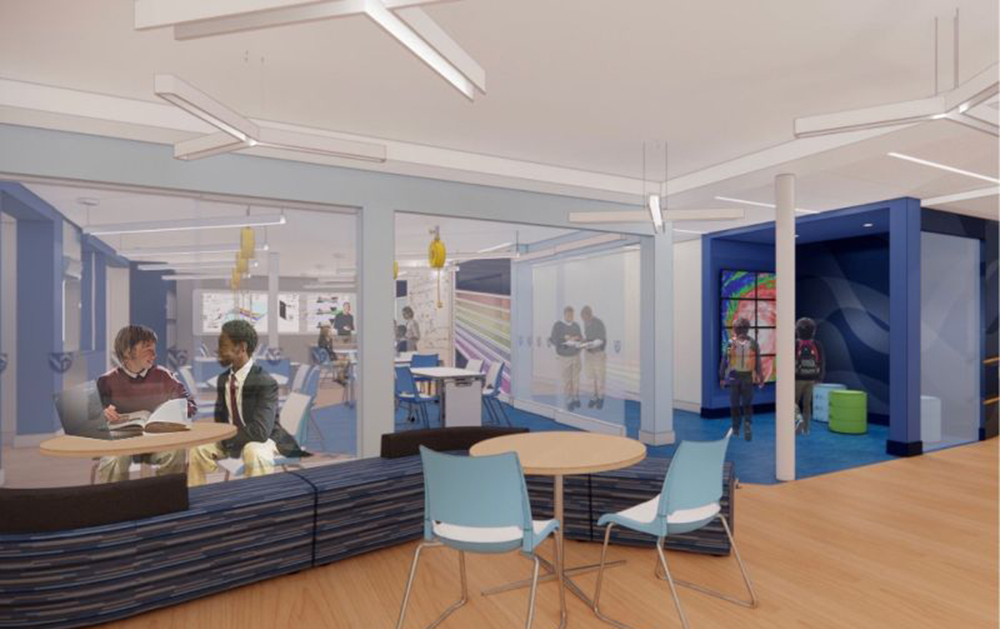 Newton, MA Returning for their third project together, Erland Construction and CBT Architects were selected by The Fessenden School, an independent boys' boarding and day school, to transform 12,275 s/f of an existing academic building into a state-of-the-art Science Center.
The reconfigured and redesigned center will provide a highly flexible and collaborative learning environment to support the ever-evolving needs of Fessenden students.
The new Science Center will house classrooms, an exploration space, a central gathering area, and multiple breakout spaces designed to provide students the opportunity to focus, create, and collaborate. Construction will be in phases to accommodate the additional shoring, new footings and slab required to renovate the space.
The scope of work also includes the installation of a new VRF system, lighting, ceilings, flooring, a lab fume hood and associated casework, rolling glass partition walls, custom millwork, painting, and a retaining wall as well as the completion of two new restrooms.
This project is scheduled to be completed over four months and Fessenden's campus will remain occupied throughout construction. As with any project, Erland is committed to safety and minimal disruption to the school's summer camp and ongoing activities for the duration of this work.