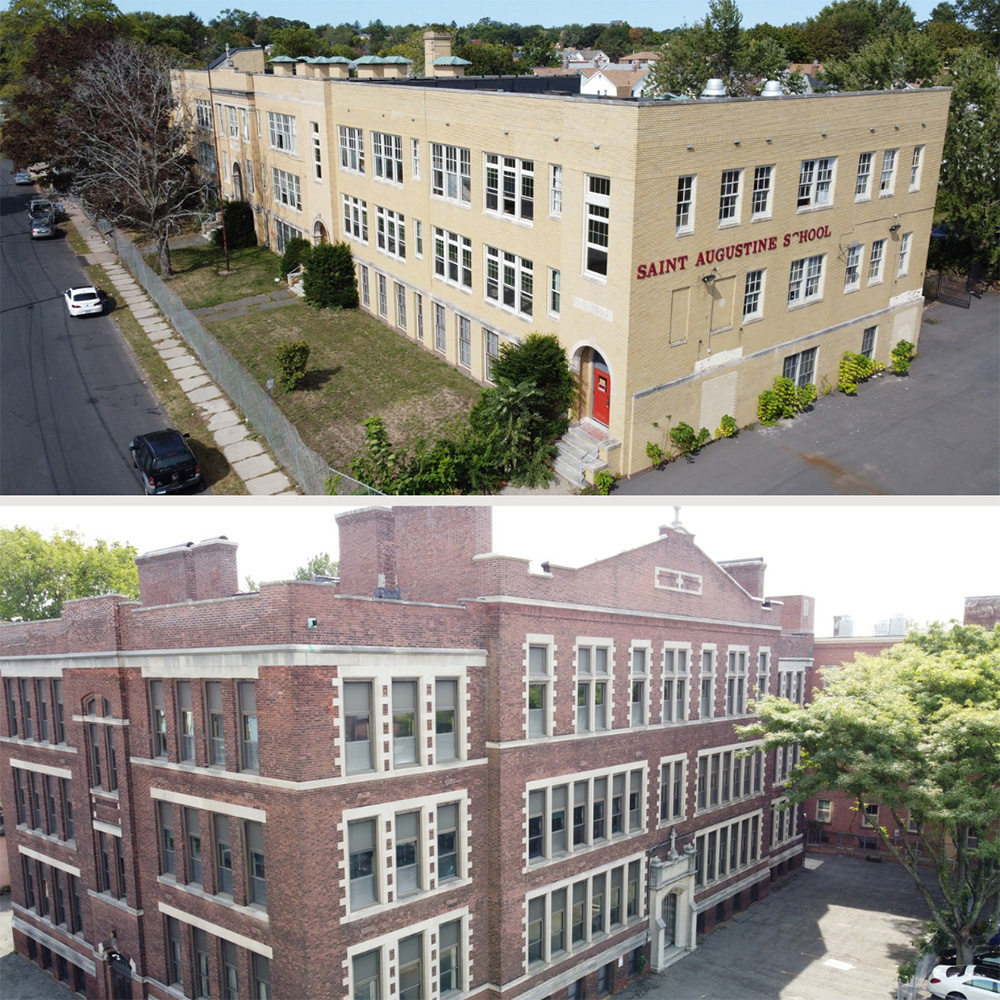 Hartford, CT Northeast Private Client Group has completed the sale of Saint Augustine and Saint Peters School redevelopment portfolio located at 20 Clifford St. and 11 Charter Oak Place respectively. Senior associate Taylor Perun and investment associate Alex Burr represented the seller and procured the buyer in the $3.75 million transaction.
Saint Augustine School is a fully approved 47-unit redevelopment opportunity. This 60,786 s/f building was built in 1939 and sits on 1.79 acres of land. The project breakdown is 29 one-bedroom units and 18 two-bedroom units. Saint Peters School, a 53-unit redevelopment opportunity, was built in 1913. It is a 56,296 s/f building on 1.93 acres of land. This property is made up of 11 studio, eight one-bedroom, and 33 two-bedroom units. Saint Peters Church was also included in this sale.
"This sale continues to represent investors commitment and bullish attitude in the capital city. There are numerous development projects in Hartford that aim to revitalize neighborhoods and bring people back into the city," said Perun.