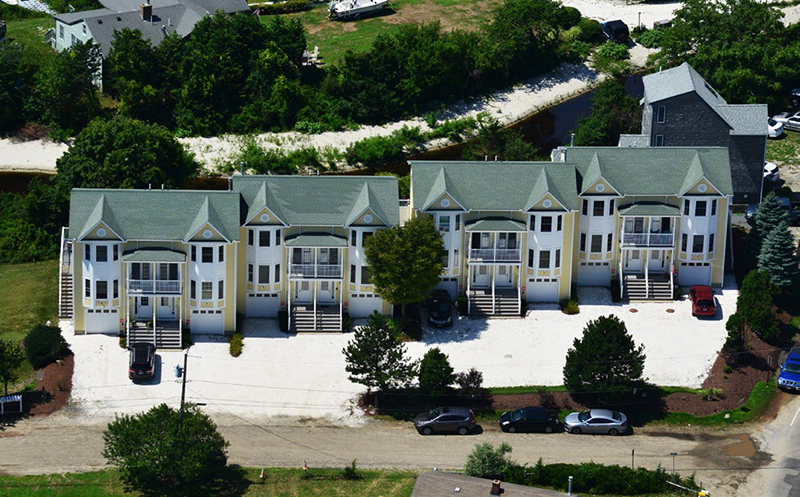 Plymouth, MA Ellis Realty Advisors completed sale of 1-17 Short St. Senior partner Colin Moynihan was the exclusive agent on the transaction of this fully leased, eight-unit townhouse apartment portfolio.
Located directly across the beach in the Bartlett Pond neighborhood, these large 1,700 s/f condo quality townhomes feature three levels of private decks, and ample garage space. Each unit is a spacious two-bedroom, 1.5 bath, with convenient beach access.
"There was an incredible amount of interest in this asset, the multifamily sector continues to see a tremendous amount of capital chasing limited inventory. Adding to the situation are the favorable lending rates and terms, which has created a very competitive market. We were very happy to set a new record on price-per-unit in the Plymouth market for our client" said Moynihan.