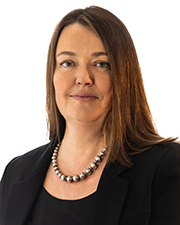 Danbury, CT According to Union Savings Bank, Suzanne Walsh Erno has joined the bank as vice president, senior commercial real estate lender.
In her role, Walsh Erno will be responsible for developing and handling a variety of commercial real estate loan transactions as well as new business development throughout Connecticut.
"Suzanne is a proven leader in the commercial lending industry, and we are confident that she will be a vital member of our commercial banking team, particularly in terms of developing new business," said Peter Maher, executive vice president, chief lending officer for Union Savings Bank.
"She'll help us provide a wide variety of products and services to current and prospective clients throughout our market area as well as in new ones."
Erno has 30 years of experience in commercial and real estate lending and expanding business into new markets. Prior to joining USB, she served as first vice president, senior commercial lender for Guilford Savings Bank, Guilford, CT, as well as vice president, commercial real estate relationship manager for The Washington Trust Company, Westerly, RI.
Erno earned a B.S. in business from the University of Connecticut, where she is currently working toward an MBA in Finance.
Actively involved in the community, Erno serves on the Board of Directors and is currently Treasurer at SARAH Inc., Westbrook, CT. Suzanne previously served at Safe Futures, New London, CT, and on the Board of Directors for Big Brothers Big Sisters of Southeastern Connecticut, Oakdale, CT. She resides in East Lyme, CT.