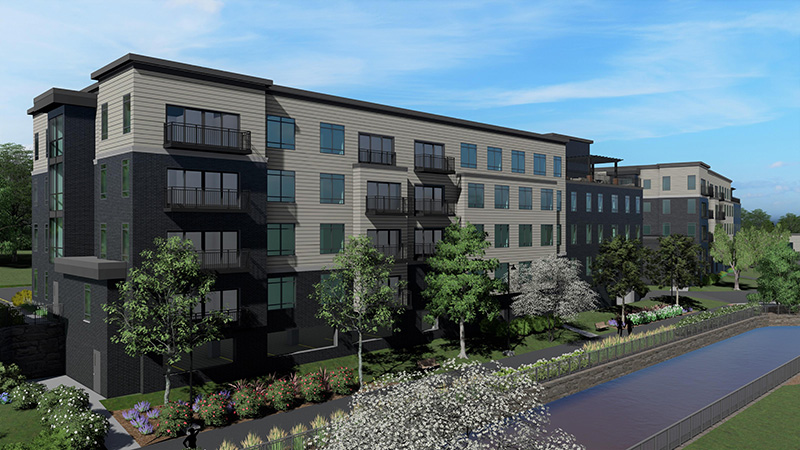 Salem, MA DJSA Architecture, along with Essex Builders Corp. and LAR Properties, LLC recently broke ground on a 124-unit luxury apartment development situated at 64 Grove St. adjacent to the North River Canal. Anticipated project completion will be in phases throughout 2024 and 2025.
Located on a seven-acre parcel at the site of the former Salem Oil & Grease Company, the project will consist of three four-story luxury apartment buildings featuring a mix of studio, one- and two-bedroom apartments, along with covered garage parking beneath each building and meeting rooms to accommodate a more mobile workforce.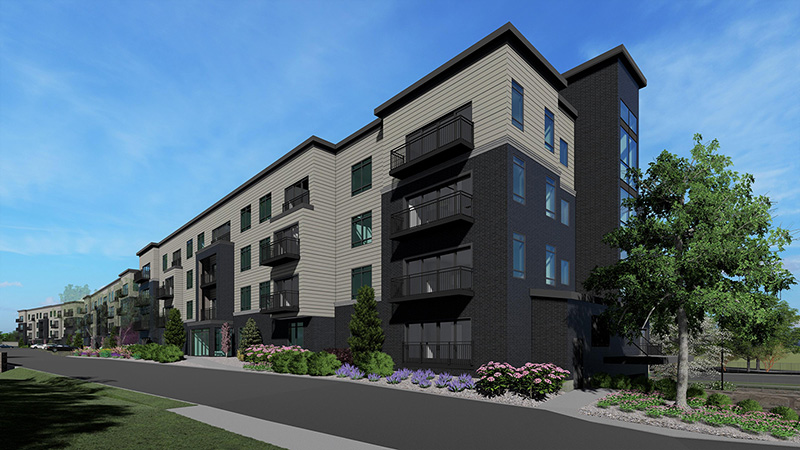 Unique features of the project include ample glazing and large openings throughout to allow for an abundance of natural light and views of the canal. In particular, the first-floor lobby features a large expanse of glazing to allow natural light to filter deep into the lobby area. The incorporation of masonry work additionally offers tribute to the sites' former industrial use. The development also features first-floor meeting rooms and a lounge for residents who work remotely, an underground parking garage, and roof deck amenity and balconies featured in every building to further connect the site and surroundings. Additionally, the development will connect an extension of the pedestrian path along the North River Canal to a new dog park, which will also have public access from Harmony Grove Rd.
A stand-alone fitness center, basketball court, and community building will also be included in the development.
"This has been an excellent project to be a part of," said Dennis Swart AIA, president of DJSA Architecture. "LAR is a family-run company and has been great to work with throughout the design and permitting phase. As with most projects these days, the permitting process was complex and took some time. However, the end result will be a first-class, modern, multi-family property."
"We're grateful to LAR Properties for entrusting our team and our design partners with leading the design on the project," said Swart. "It will be great to team with Essex Builders and see this project come to life."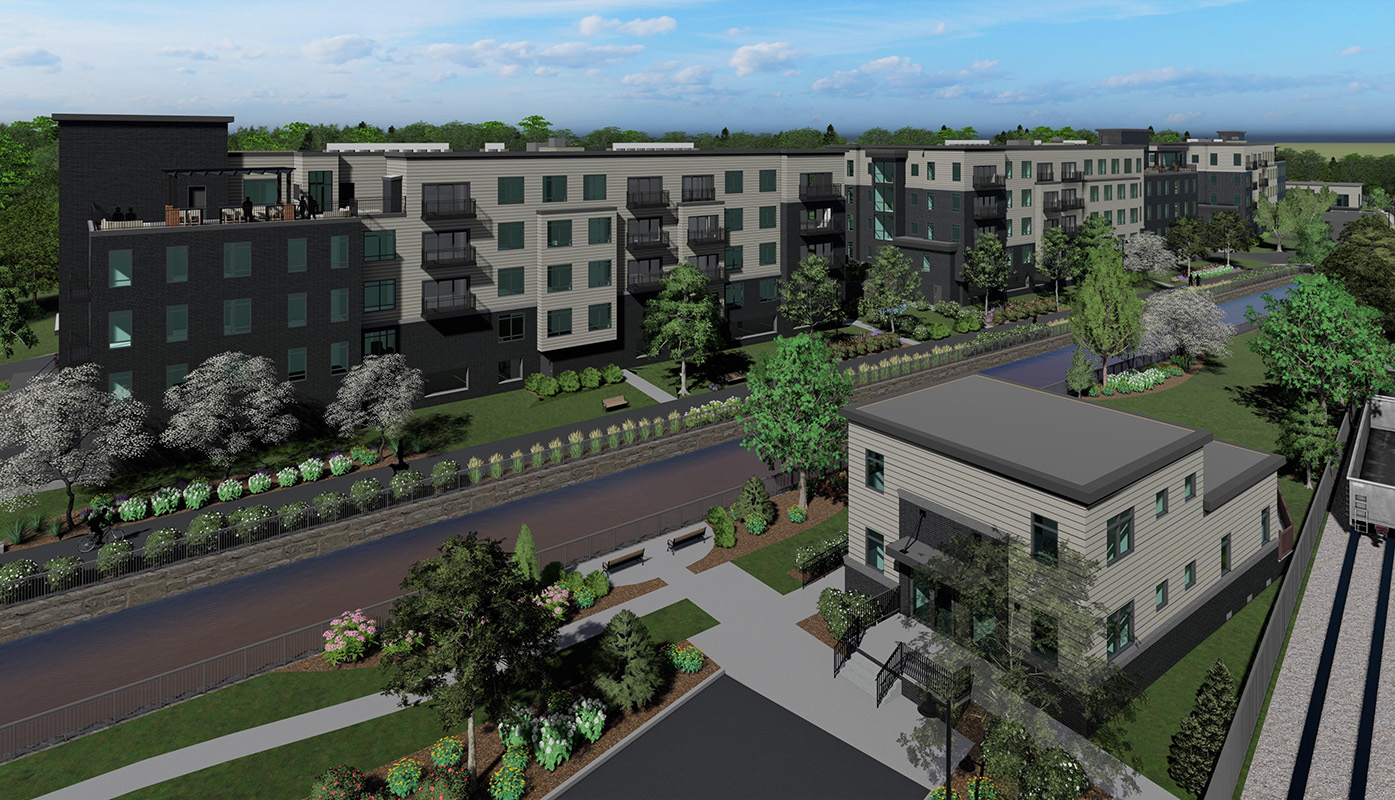 "Essex is proud to be a part of this exciting project," said Steve Foley, senior vice president/ COO at Essex Builders Corp. "This development will contribute to the growth of the community and give residents an urban living experience just minutes from downtown Salem."
"We're thrilled to work with LAR Properties again, and with DJSA Architecture," said Michelle O'Neil, senior vice president at Essex Builders Corp. "The entire team has developed into a strong collaborative group, which will only help to positively contribute to the outcome of the project."
The parcel of land that will house the luxury apartment development is rich in history as home to a grist mill in the 17th century, a shipyard in the 18th century, and a large concentration of tanneries and related industries in the early 19th century. In 1912, the Salem Oil & Grease Company purchased the site and built a complex of buildings to accommodate its burgeoning business. The company operated for nearly 100 years on the parcel, closing in 2003.
The design team for the Grove St. development is comprised of DJSA Architecture (architects); Base Design Group (structural); RW Sullivan (MEP/FP); Griffin Engineering (civil engineer); and Studio 59 East (interiors). LAR Properties, LLC is the developer of the project; Essex Builders serves as the contractor.
The project team includes:
DJSA Architecture - Architect
Essex Builders - Construction Manager/General Contractor
Base Design Group, Inc. - Structural Engineer
Studio 59 East, Inc. - Interior Design