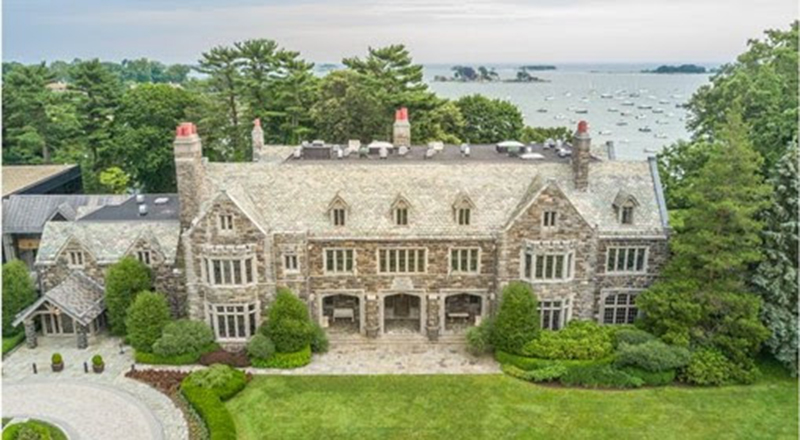 Rowayton, CT Andrew Stewart and Dev Morris of Cronheim Mortgage have secured $20.23 million in long-term interest-only financing for an office property. The 100,342 s/f property consists of two interconnected buildings, a historic structure developed in 1916 and a two-story office building constructed in 1989. The property is part of the estate known as Rock Ledge, which was first developed in 1910 by James Farrell, then president of the U.S. Steel Corp. The waterfront property includes a number of features including a mix of gypsum and glass partitions, an exercise studio, a billiards room, and a blend of ornate and contemporary design elements.
The property is 100% leased to a single tenant, Graham Capital Management, L.P., an alternative investment firm specializing in both quantitative and discretionary trading. The company's 180+ employees work to manage a multi-billion dollar portfolio for endowments, foundations, family offices, sovereign wealth funds, investment advisors, and qualified individual investors.
Cronheim closed a $20.23 million loan with a 10-year term and interest-only payments throughout the term.