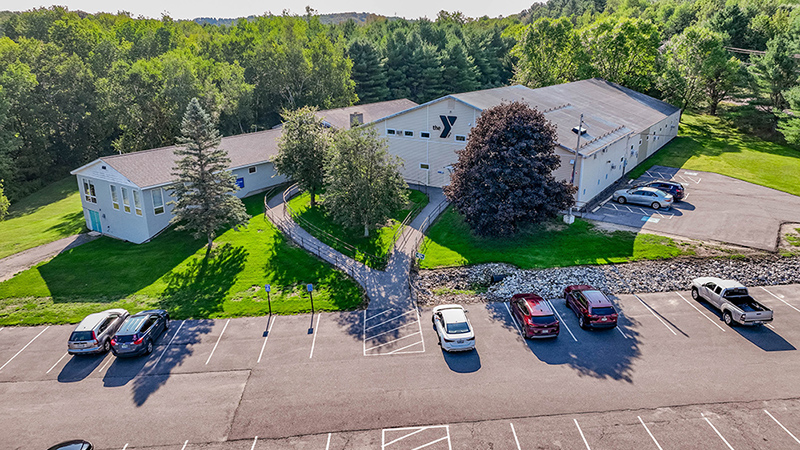 Manchester, ME The Kennebec Valley YMCA has sold its mixed-use property located at 40 Granite Hill Rd. to Woodfords Family Services for an undisclosed amount. Nick Lucas of the Boulos Company brokered the transaction. The sale represents a significant step in the YMCA's consolidation plan as they merge with their facility in Augusta, and in Woodfords long-term plan to expand services in Central Maine.
"We are thrilled to have sold the building to a fellow organization that is creating a much-needed space for the community," said Ranae L'Italian, CEO of Kennebec Valley YMCA. "This partnership marks a great opportunity for both organizations to better serve the Kennebec Valley community."
Woodfords Family Services, an organization that serves individuals with intellectual and developmental disabilities and their families, plans to renovate the building and grow its educational, clinical, behavioral health and family support programs in the area.
"Woodfords has had a presence in Central Maine for quite some time, and the purchase of this building is part of our strategic plan to expand services in order to meet underserved families in our communities," said Mark Eves, executive director of Woodfords Family Services.
"We are grateful to the Kennebec Valley YMCA for working so positively with us to keep the space as a community resource."
"It was a pleasure having the opportunity to be involved in this transaction. I am thrilled for both organizations who bring tremendous value to the community," said Lucas, a broker of The Boulos Company.