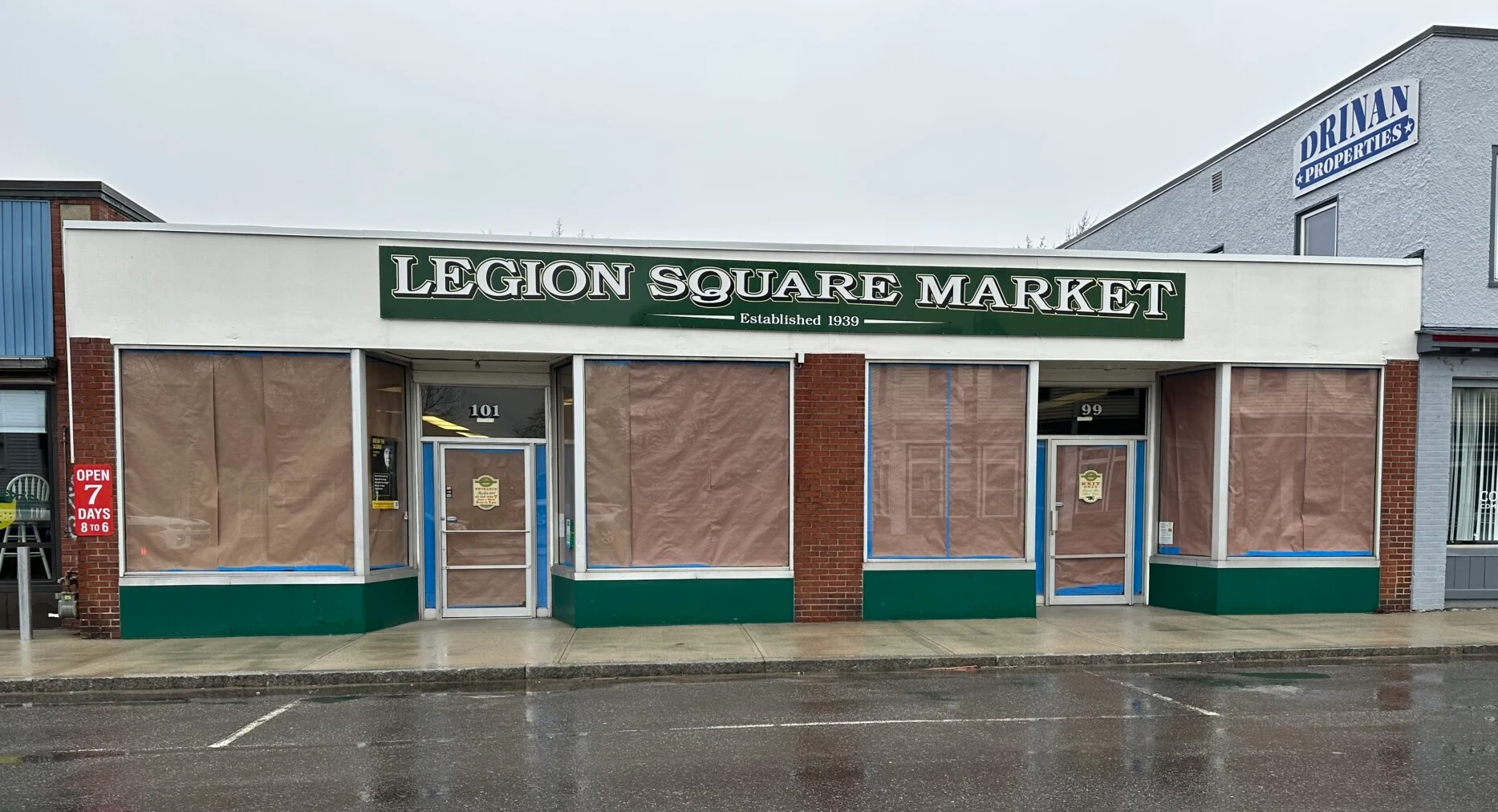 South Portland, ME 101 Ocean LLC purchased the former Legion Square Market building at 101 Ocean St. The LLC is operated by Jack and Max Barber, owners of Mainely Burgers food trucks and Mainely Burgers restaurant in Boston, MA.
Legion Square Market, previously Smaha's, has been serving the community since 1939. Alan Cardinal owned the business for 11 years. It was important for him to find a buyer who cared about the market's history and legacy as a family-owned business. The Barber brothers were in that sense, his ideal buyers.
Claire Richardson of The Boulos Company represented the Barbers in the transaction, and Mike Cobb of Colliers represented Cardinal.
The Barbers grew up in Cape Elizabeth, and the food business is in their blood—their grandfather, Gus Barber, was the founder of Barber Foods. Gus started his career as a butcher with Barber Beef prior to becoming Barber Foods. The Barber Brothers started serving burgers and fries from their first food truck in 2012. Today, the brothers maintain a seasonal fleet of food trucks in Greater Portland and a Mainely Burgers restaurant in Boston. They are expanding their footprint and opening Barber Brothers Meat & Provisions. The new business will continue the legacy of 101 Ocean St. and run as a neighborhood butcher shop and market. The brothers are excited to introduce new and local products to the space and are eager to get started.