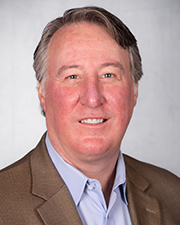 Gloucester, MA Rockport Mortgage Corp., a leading provider of FHA-insured multifamily financing, has appointed Dan Frink as senior vice president.
Frink will assist Rockport Mortgage's underwriting teams in working with the variety of third-party service providers relevant to the commercial lending business; streamlining processes, creating additional efficiencies, and mitigating issues identified in third party reports. In addition, Frink will work with Rockport Mortgage's originations team in creating strategies to better serve Rockport Mortgage's client base.
"We are delighted to welcome Dan to the Rockport Mortgage team," said Dan Lyons, managing partner of Rockport Mortgage. "Dan's extensive industry experience will assist us in continuing to provide industry leading, customized solutions for our clients."
Frink joins Rockport Mortgage with 25+ years of industry experience, including two decades working at Dominion Due Diligence Group (D3G), a national environmental, engineering, and energy assessment due diligence firm that provides third party services to the multifamily and healthcare industry.
"I'm excited to join Rockport Mortgage, a company recognized as a leader in the multifamily financing space," said Frink. "I look forward to working closely with the team at Rockport Mortgage and contributing to the continued growth and success of the organization"
Frink earned his B.S. in business administration from Mary Washington College in Fredericksburg, VA, and attended the MBA program at Virginia Commonwealth University in Richmond, VA. Frink has attended several leadership and strategic development programs over the years, most recently the Mortgage Bankers Association (MBA) Future Leaders program.
Consistently ranked as one of the top FHA multi-family lenders in the country, Rockport Mortgage is a privately-held commercial banking firm located on the North Shore of Boston. Founded in 1992, Rockport Mortgage specializes in providing FHA-insured loans to market-rate, affordable and senior multi-family properties. The Rockport Mortgage team works collectively to navigate the complexities of FHA/HUD-insured financing programs, developing strategic solutions to meet the diverse needs of its clients.