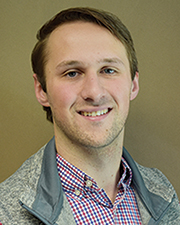 Bedford, NH According to TFMoran, Christopher Chiaramonte has joined the company serving as a civil project engineer. Chiaramonte has a bachelor of science degree in Civil Engineering from the University of New Hampshire. His work experience includes assisting in the design and preparation of commercial and residential site plans, permitting, drainage analyses and utility design.
TFMoran is one of the largest full-service engineering firms in New Hampshire, with offices in Bedford and Portsmouth.
The firm's services include: civil, structural, traffic and transportation engineering, land surveying, landscape architecture, environmental permitting, stormwater monitoring, and construction support services.