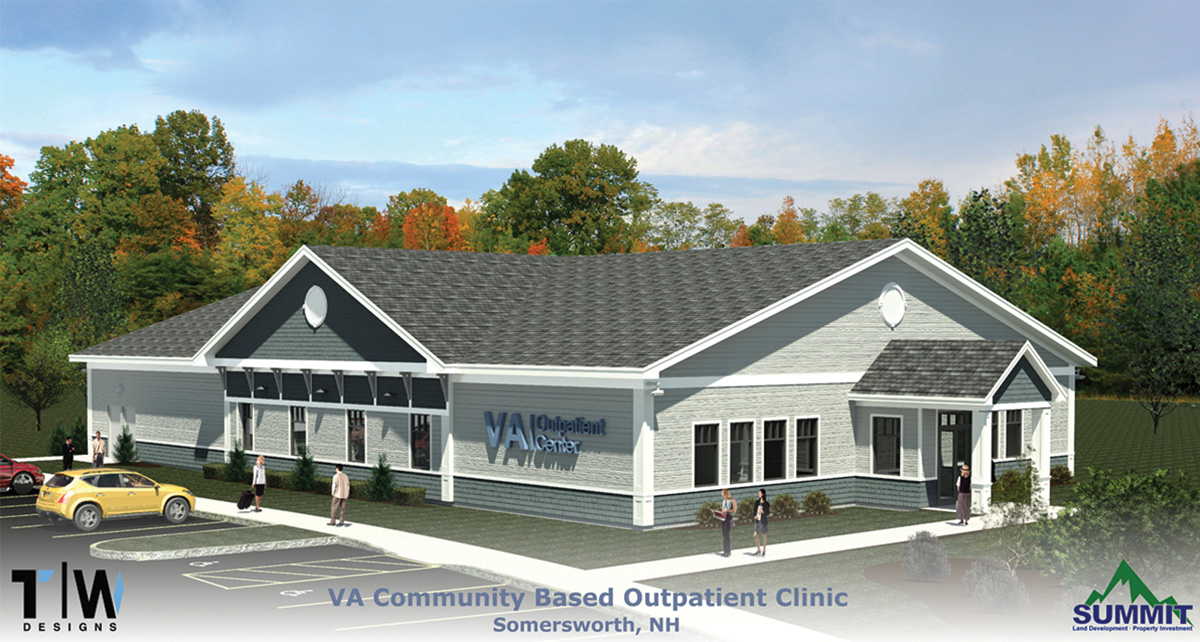 Somersworth, NH Eastern Bank has provided a $2.5 million construction loan to Dover-based developer Summit Land Development (Summit) for ground-up construction of an 8,500 s/f building at 5 Terrascape Pkwy. along Somersworth's "Medical Mile."
Planned to open later this year, the build-to-suit medical building is fully leased, long-term, to the U.S. Department of Veterans Affairs (VA) and will house a Community-Based Outpatient Clinic (CBOC). The VA currently has over 800 CBOCs to provide common outpatient services, including health and wellness visits, in communities across the country.
"Eastern is a valued banking partner for a variety of reasons," said Chad Kageleiry, managing partner of Summit. "As the Dover area has grown, real estate development demand has likewise increased. Eastern's scale and community focus have been a great fit for us. The team is a pleasure to work with and they offer market terms and an efficient process. We look forward to working together with them for many more years to come."
Senior vice president and New Hampshire Seacoast team leader Matthew Sylvia led the commercial real estate team on this financing. The team included commercial portfolio manager, Michael Cate and commercial banking administrators, Karen Tenney and Dawn Shearer.