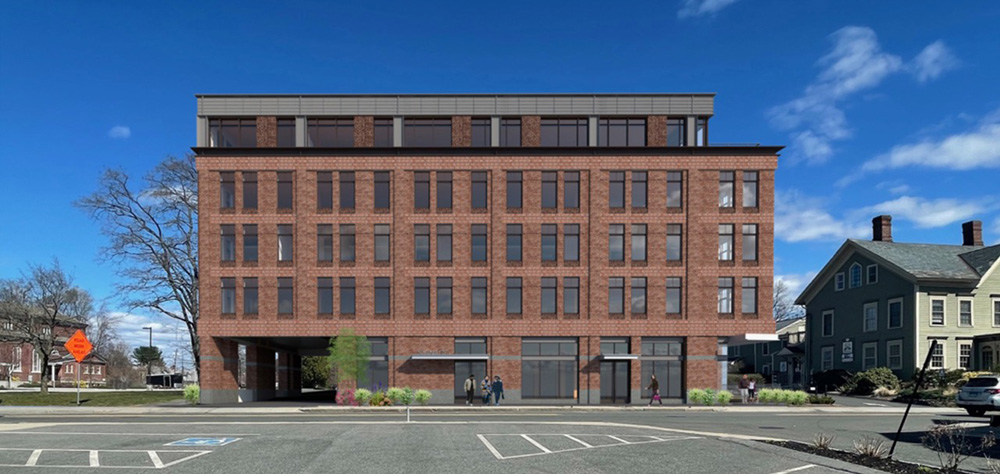 Northampton, MA Live Give Play (LGP), the lifestyle-focused real estate developer, and Spiritos Properties have plans for 79 King St., its first rental building for adults 55 and older. Located in the town's downtown, the site sits on a walk/bike path and close to Smith College.
With this 70-unit project, LGP and Spiritos stand ready to transform how Baby Boomers live by supporting healthy lifestyles (Live), community service (Give,) and cultural engagement (Play) in environmentally progressive buildings.
The innovative, 70-unit multifamily building is designed with mass timber and Passive House details.
The building will feature exposed wood, high ceilings, and healthy amenities that differentiate the new residences.
Detailed views of the five-story, 110,000 s/f building with a mass-timber structure have also been released with plans to open in late 2024. Designed by BKSK Architects, the new building will define quality, sustainability, and attainability by employing a mass-timber structure, Passive House standards, all-electrical systems and equipment, and rooftop solar panels – all available at market rental rates.
The living concept and design of 79 King St. reflect recent national surveys on 55-plus preferences as well as proprietary LGP data.
With a focus on "encouraging community involvement and a sense of purpose," the highly sustainable development also offers a rental model eliminating property taxes and home maintenance expenses as it reduces transportation and energy costs, too.