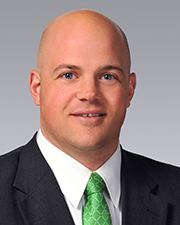 Merrimack, NH According to Colliers International, a global leader in commercial real estate services, Physicians Resources leased the remaining 12,000 s/f at 316 Daniel Webster Hwy. Doug Martin, from Colliers' Manchester office, represented the landlord, Riley Enterprises, and assisted the tenant in this transaction.
Physicians Resources LTD left its 6,700 s/f space in Amherst, nearly doubled its size, and plans to add additional employees. "This move accommodates the continued growth for Physician Resources LTD. The move to 316 DW Highway allows for additional expansion while also improving work place efficiencies and overall customer and employee experiences," said Brian Hall, president and COO.
"We enjoy working with well-managed companies expanding in the market. Transforming spaces for our tenants to meet their specific growth needs is exciting. Each space takes on a unique design to accommodate their specific operational needs," said to Chris Riley, vice president of Riley Enterprises.