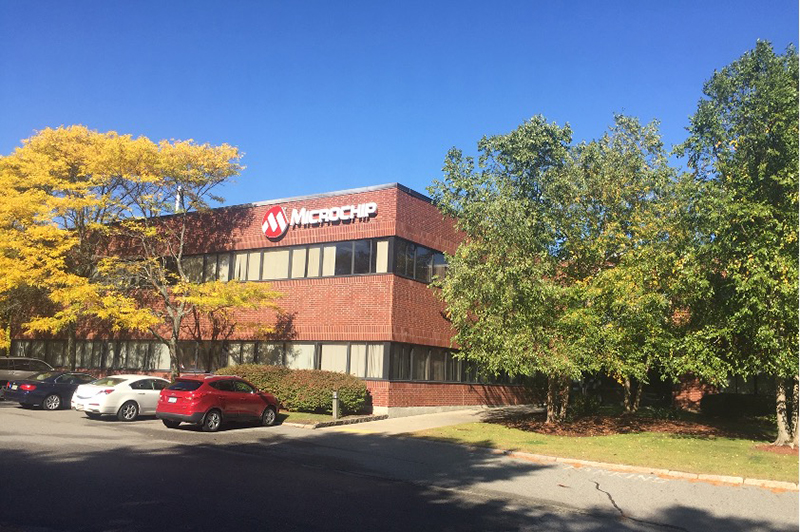 Lowell, MA Boutique real estate brokerage firm Peak Real Estate Partners represented Jumbo Capital Inc. in the sale of 75 Technology Dr. to Rhino Capital Advisors LLC. Anthony Biette of Peak represented the seller in the transaction and procured the buyer in its purchase of the 62,000 s/f, office and lab property. The sale price was not disclosed.
Located off of Rte. 3 in the Drum Hill section of the city, the property represents a rare opportunity to obtain a specialized, 100% leased credit-tenant investment.
Jay Hirsh, Jumbo Capital managing partner, said, "The tenant, Microchip, has been excellent to work with during our ownership, and their strength was what attracted Rhino Capital to the highly specialized facility."
Jumbo Capital partner, Brad Spencer said, "Our priority from the onset of acquisition was to restructure and extend the existing lease for Microchip, which was successfully executed in January of this year."
Kathleen Timmons, asset manager at Jumbo Capital said, "The strong market, burgeoning suburban location and superb credit of the now long-term tenant, drove this opportunity to sell a stabilized asset to our buyers. We are extremely pleased with the outcome of this disposition and thank our partners at Middlesex Savings Bank for their collaboration and support during our hold of the property."
Rhino Capital, worked with Northmarq and Cambridge Savings Bank to obtain acquisition financing.