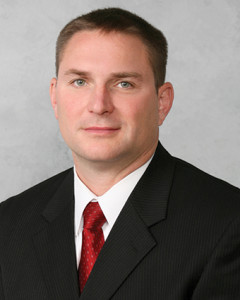 Steven King, Quonset Development Corp.
Today, more than 75 companies rely on Quonset's Port of Davisville to put $97 million of annual earnings into the pockets of Rhode Island workers.  At the same time, the Port generates $27 million in state and local taxes and supports 1,500 direct, indirect and induced jobs. Consistently one of the Top 10 auto ports in North America, the Port of Davisville has experienced 547% growth over the past 20 years and had its sixth record breaking year of auto imports in 2015.
Recently, the Rhode Island General Assembly reaffirmed its historic commitment to investing in this success at Davisville when it approved the FY2017 state budget.   Included within that legislation was governor Gina Raimondo's $90 million modernization plan for Pier 2 at the Port of Davisville, which the governor signed into law on June 24.
Governor Raimondo's plan will modernize Pier 2, which was built in 1956 with a design life of 50 years.  It will reconfigure the port for additional growth by adding a third berth on the pier and providing more overall capacity so that other shippers can be pursuaded to call at the facility.  It will also allow Quonset's Davisville to stay competitive with other ports in the region while preserving hundreds of jobs in the maritime sector.
This initiative is a critical component of the port's growth. The increase in off-shore wind projects, opportunities in short-sea shipping, robust auto imports, and potential auto export business are all on the horizon. This investment will ensure that the Port's momentum will continue to drive Rhode Island's economy.
The investment will be made in three parts: a $50 million general obligation bond; a $15 million appropriation from the State's Capital Plan Fund, and; a $25 million revenue bond.  The revenue bond will be repaid exclusively by the Quonset Development Corporation (QDC) and port users, at no cost to state taxpayers.  The $50 million general obligation bond must be approved by voters in this November's election, and is part of a larger bond to expand port terminal in Narragansett Bay.
The federal government is also stepping up to the plate to help ensure the future growth of the Port of Davisville.  Thanks to U.S. Senators Jack Reed and Sheldon Whitehouse, and Congressmen Jim Langevin, and David Cicilline, the U.S. Department of Commerce's Economic Development Administration (EDA) recently announced a $625,000 grant to the QDC to support a critical upgrade on Terminal 5 at the Port.  This grant will help us expand the capability of the Port of Davisville, support additional business opportunities, and create more jobs.
"Since 2009, EDA has invested $11 million in Quonset to support development projects that have resulted in significant return on investment in both jobs and economic growth," said Jay Williams, U.S. assistant secretary of Commerce for Economic Development at the time of the announcement.  Ongoing investment in Quonset by the public sector has resulted in $2 billion in private investment, as well as a platform for 200 companies that employ nearly 11,000 people.
When governor Raimondo first proposed the Pier 2 modernization plan for Quonset's Port of Davisville, she said, "First class jobs go to places with first class infrastructure." We could not agree more.  Here at the Quonset Business Park, our world-class infrastructure is why we, along with the Port of Davisville, have been key drivers of economic and job growth in Rhode Island for many years.  Now, we are positioned to keep that momentum going and prepare for even more growth.
Steven King, PE, is the managing director of the Quonset Development Corp., North Kingstown.