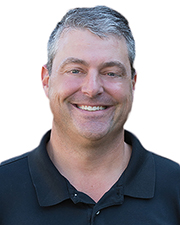 Year you entered your current field? 1988
Who or what do you attribute to your success? Our managing principal, Josef Rettman, is always available to discuss strategy and ensure NEI is providing exceptional client service. Our dedicated staff has a great work ethic and we strive to have a competitive environment while delicately cultivating a positive work/life balance.
What advice can you offer to someone who is interested in a career in your industry? The construction industry and more specifically general contracting and construction management is extremely competitive. However, completing a project and knowing that you played a part is rewarding and provides satisfaction.
How have your life experiences impacted who you are professionally? Success is not inherent upon good luck, but rather how you deal with adversity. I'm extremely competitive and I have had the fortune to have some "victories" and I work really hard to avoid "defeats."
If you have a mentor, who is it and how have they influenced your personal & professional growth? I'm approaching my fourth decade in the construction industry so I have been fortunate to have a few people who have "put their arm on my shoulder" and provide valuable advice. All of these individuals exuded dedication, determination, and humility and I try to do the same.