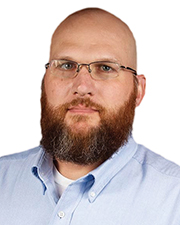 Year you entered your current field? 1987
What do you consider to be your greatest professional accomplishment in the past 12 months? Completing several build-outs in an office building totaling over 100,000 s/f, on schedule and at or below budget.
What advice can you offer to someone who is interested in a career in your industry? Begin with an education at a good trade school. Develop a strong work ethic, patience, and respectful communication skills.
Who are some leaders that you admire and why? ?Mike and Bryan Haynes. They go above and beyond to make everyone at Haynes Group feel like more than just an employee, they treat us as a family.
Who or what do you attribute to your success? Caring about every aspect of my job. Understanding that my reputation, work ethic, and integrity will carry me through any situation. Developing relationships and communication with our customers is also important.