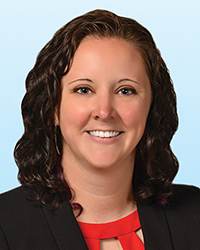 The New Hampshire market continues to see both office and industrial inventory tightening. We are seeing ample lease and sale transactions, as well as welcoming some new tenants to the market, which is helping drive the higher occupancy rates.
The industrial market has been hot over the last couple of years, but it seems like the market's occupancy rates dramatic rise may be slowing down. Since the beginning of the year, occupancy rates rose by only 0.17%, ending the quarter at 94.7%. This slowdown could be caused by a lack of suitable inventory, but active searches have decreased year-over-year. Even with a slightly stagnant market, rents continue to rise, ending the quarter at $7.21 NNN.
Despite occupancy rate growth slowing down, we did see some large leases. Amazon leased the former BJ's Wholesale Club at 400 Quality Dr. in Hooksett. With the 109,000 s/f being absorbed at this building, it is no surprise that the Concord submarket's occupancy rate saw a 2.2% jump this year.
The Concord submarket was the only one to see such an impactful change as most were close to static. Although flat, there are still large deals taking place. BAE Systems expanded in the Nashua submarket by leasing about 118,640 s/f of warehouse/distribution space. The company leased slightly more than half of 36 Executive Dr. in Hudson, bringing the building occupancy rate to 56%. In the Manchester submarket, Foxx Life Sciences is doubling its footprint by leasing the entire 70,180 s/f building at 12-14 N Wentworth Ave. in Londonderry. The company will move some of its operations from the Salem location to the new headquarters, and will now occupy about 125,000 s/f in N.H.
With most of the submarkets' occupancy rates staying above 93% this quarter, we continue to see more industrial investment sales. Starting in the Nashua submarket, with a 93.8% occupancy rate, the USPS logistics and distribution center at 10-12 Celina Ave. in Nashua sold to a NYC-based investment firm for $25 million ($74.18 per s/f). In the Concord submarket, a local investor purchased the 75% occupied building at 7 Eastpoint Dr. in Hooksett for $1.8 million ($75.31 per s/f). The Salem submarket, with the lowest occupancy rate (87.7%), is continuing to see its rate climb. 16 Garabedian Dr. in Salem reached full occupancy this quarter when All Access Equipment purchased the 52,800 s/f building. The company will occupy the remaining 15,800 s/f as it expands into N.H.
The Portsmouth submarket, with the highest occupancy rate (98.3%), saw two owner/users purchase buildings this quarter. RTH Mechanical Contractors, Inc. purchased a 30,672 s/f building at 17 Production Dr. in Dover for $2.141 million ($69.81 per s/f). The company is relocating and expanding from a 7,400 s/f building in Brentwood. 20 Durham St. in Portsmouth, an 81,600 s/f building, was purchased by Rochester Electronics. The company from Newburyport, Mass., had been occupying the 8,400 s/f building at 19 Durham St. and taking advantage of the Foreign-Trade Zone. With the goal to stay in this zone, this site was a perfect fit and gave the company the ability to expand.
While a few companies are finding existing buildings, other owner/users are expanding at their current locations or filing plans for brand new facilities. In the Manchester submarket, Safran Optics 1 celebrated its ground breaking of a 15,000 s/f addition at its 44,950 s/f facility in Bedford. In the Dover submarket, Index Packaging Inc. of Milton plans to build a 130,000 s/f commercial facility at Granite State Business Park in Rochester.
Switching to the office submarket, occupancy rates are still on the rise, ending the quarter at 92.1%. So far this year about 61,200 s/f has been absorbed, or 0.29% of the office s/f we track.
Over the quarter, we saw a few companies consolidate multiple locations into one office. In the Portsmouth submarket, Stanley Security Solutions, Inc. combined three of its offices into 12,600 s/f at 75 Portsmouth Blvd. in Portsmouth. The company saw Portsmouth as a good fit due to its centralized location for customers and employees. In the Manchester submarket, Drummond Woodsum is consolidating its locations and expanding its Manchester presence into 11,130 s/f at 670 N Commercial St.
Southern New Hampshire University (SNHU) was active again this quarter. On the Seacoast, SNHU renewed its lease of 19,450 s/f at 231 Corporate Dr. In the Manchester Millyard, SNHU is relocating much of its Manchester operations into the former Langer Mill. With this move, it is opening up some large footprints around the city. For example, at 186 Granite St. about 82,000 s/f is hitting the market. SNHU is keeping a small space in the building, renewing 8,200 s/f.
In addition to the lease activity, a few office investment sales occurred over the quarter. In the Manchester submarket, Wellington Business Park in Auburn was purchased by CGI Real Estate Holdings for $3.5 million ($57.11 per s/f). This 61,290 s/f two-building park was occupied at the time of the sale, and the new owner moved into the remaining space.
In the Portsmouth submarket, the Kane Co. purchased 111 Maplewood Ave. in Portsmouth for $9.065 million ($446.40 per s/f). The fact that this 20,307 s/f building was 90% occupied was only part of the reason Kane made this purchase. Before purchasing the property, the Kane Co. went before the planning board to add a four-story, 74,000 s/f, office building to the site.
In N.H., both the office and industrial markets continue to tighten, but each sector seems to have their own nuances. The industrial market is continuing to see large leases, ample investment sales, and owner/user development. However, the office market is seeing more tenant renewals or consolidation, with some build-to-suit or spec construction. All of these are good signs for the state.
Kristie Kyzer is research manager for Colliers International, Manchester, N.H.