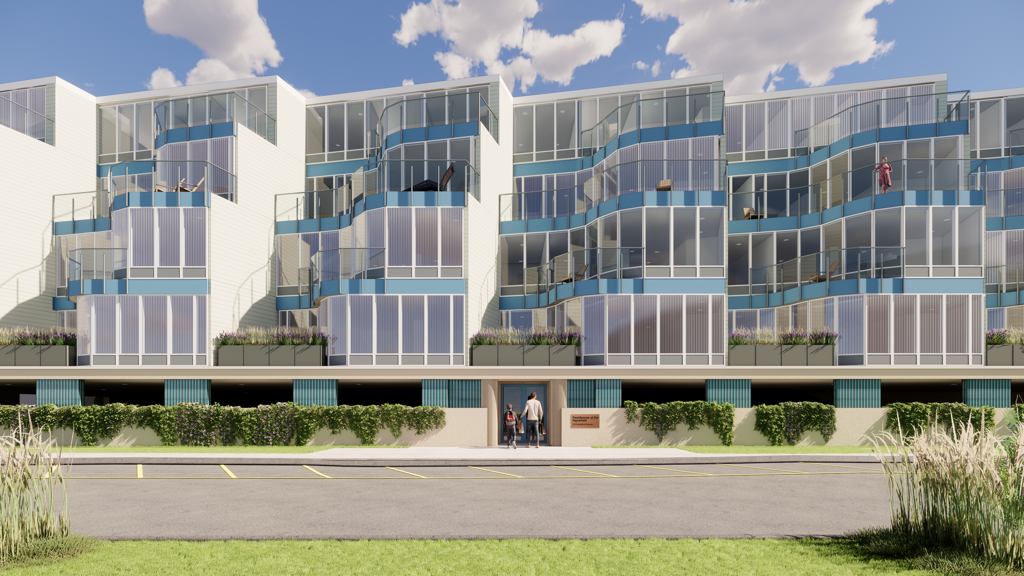 Hull, MA Construction management firm ReyCon has started work on the construction of a new 32,000 s/f multifamily apartment community on Nantasket Beach, in partnership with Newton-based developer, Enrique Darer. ReyCon was hired by Darer to provide all pre-construction and construction management services.
Sitting right across the beach and 12 miles south of Boston, the Residences at the Aquarium will feature 23 upscale multifamily units. The design from Leavitt Associates, will feature floor-to-ceiling windows in each unit, with Atlantic Ocean views and modern amenities. The development will also feature below-grade parking and new landscaping to complement it's setting.
The three-story residences will be within walking distance to the beachfront shops, bars and restaurants of Nantasket Beach.
"We're excited to collaborate with Enrique and the team at Leavitt Associates on this one-of-a-kind project that will add new dimension and offerings to the iconic Nantasket Beach area," said ReyCon president Michael Reynolds.