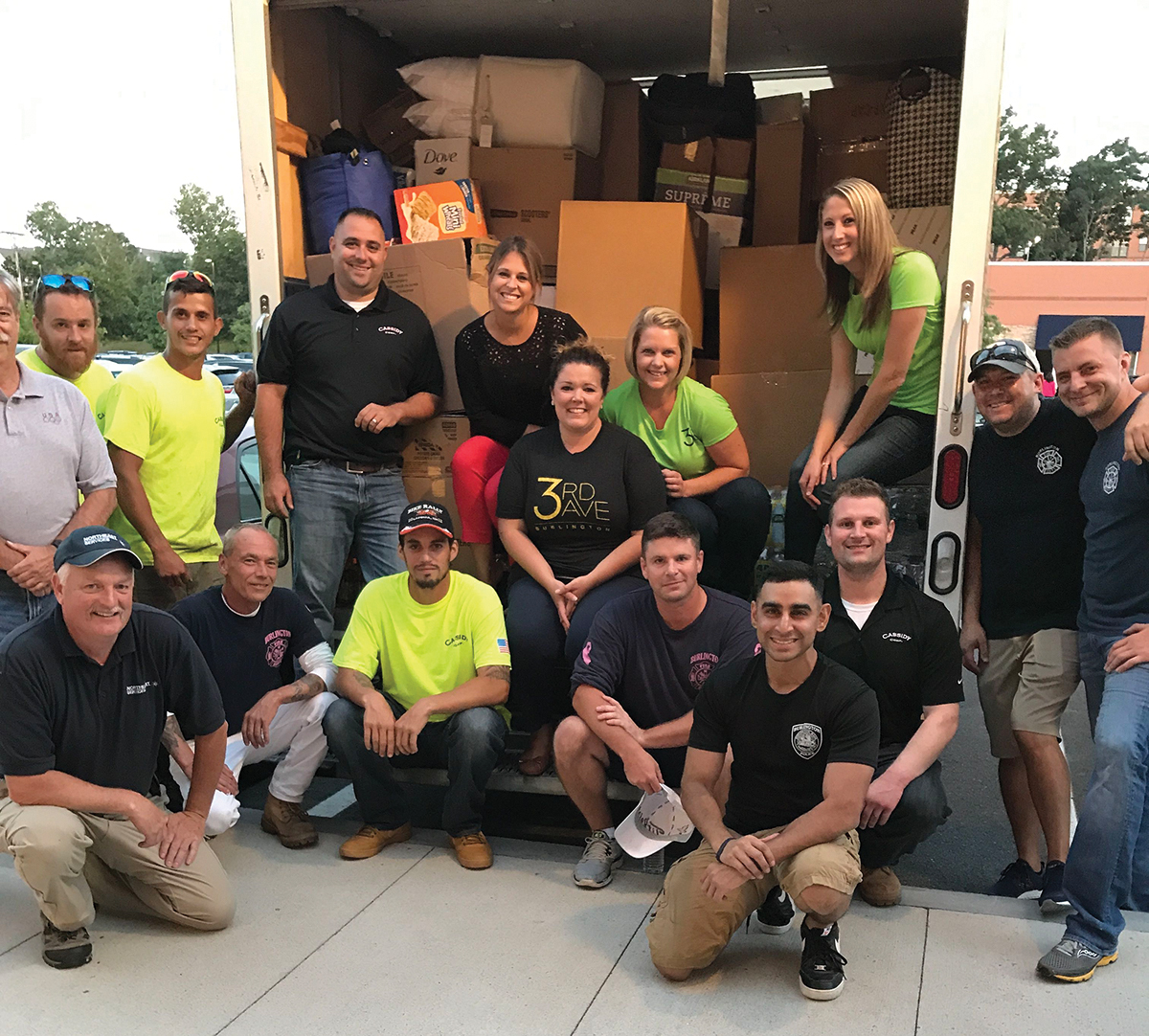 Burlington, MA In partnership with Boston mayor Martin Walsh and the city of Boston, 3rd Ave Burlington held a "Help for Houston" drive on August 31st. Thousands of individuals and businesses from surrounding communities donated items in need that filled six truck loads which were then delivered to Boston for shipping to Houston.
Volunteers from Cassidy Corp., Burlington Chamber of Commerce, Burlington Fire Department, Burlington Police Department, and Nordblom Co. helped sort, box, and load the items. Donated items were delivered to Boston by local asphalt contractor Cassidy Corp., where they joined items collected by the city.
Local companies including Wegmans, Jenny Boston, Archer Hotel, and Scrum all made substantial donations to the 3rd Ave Burlington drive which was one of the biggest received by the "Help for Houston" drive.