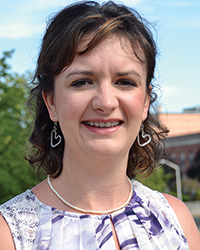 Title companies manage thousands of closing transactions per year, but they process even more customer service requests for property data and marketing information. And these requests are not always related to a transaction so they're not managed through online closing portals. Instead, these requests are often received through phone calls, emails, text, and in person which leads to a lot of "back and forth" through inboxes and to many shared spreadsheets tracking the workload. The result is customers and sales staff can't easily check the status of these requests without sending more emails, making more calls, and wasting more time.
To fix this problem, some title companies are now looking at an older software solution in an entirely new way. Help desk software has been available for a long time, but has typically been used to manage customer problems, not customer requests. By using newer help desk systems and moving communication out of personal inboxes, requests are now easily shared across the entire service team. Status alerts and document uploads are also automated back to the customer which decreases their time spent as well.
Here are 5 ways customers are benefiting from this help desk approach:
Faster Delivery With a help desk system, requests can still be received in a wide variety of ways, but now a support ticket is automatically created and auto-assigned directly to available agents. These tickets are also viewable by others so that lunch breaks, meetings or sick days don't slow down production. Team members can assist or even take over a request because it is now in a central system, not locked in a personal inbox. Mobile apps allow staff to talk with others remotely, to get quick answers, when needed. Chat solutions are available as well.
Better Information A key benefit of a help desk system is access to historical data. When new requests are made, searches are automatically run to find any matching data. This saves time as it eliminates the need to recreate data. As the system is used more and more, it can also offer insightful trend reports within specific property regions and with each customer's unique needs. Better info the first time around also reduces follow up questions by customers and sales staff.
24/7 Support Self-service access to transaction documents and data has been available for a long time. Now that same self-service is available for customer service requests. Through a web portal, customers can see a complete history of requests, real-time status updates, communication logs, and archived access to completed documents.
More Knowledgeable Staff A retiring workforce is taking a lot of title and real estate knowledge with them, but help desk systems have proven to be great training tools for grooming new talent. With requests being collected in one place, new employees have access to years of completed requests. Through this, they learn standard business processes, frequently asked questions, and confusing industry jargon. Help desk systems also offer the ability to co-work across the entire team on requests. This method of training and work environment helps employees learn more and learn faster, making for stronger, more knowledgeable teams.
More Time for the Customer As service agents become more knowledgeable and have access to more historical data they need less time to complete requests. This frees them up to actually work with customers and not just for them! They have more time to dig a little deeper into research, go the extra mile on a project, or simply take extra time speaking with a customer to get a better sense of their individual needs.
The result of all this is a service partnership between customer and company. A slightly different approach to a tool once used mainly for solving problems has turned it into a tool that's strengthening relationships with customers. Customers love that they can know what to expect for turn-times and have a historical archive of their requests and employees love that they're no longer locked in their inbox.
Ashleigh Briggs is the lead workflow specialist at Mainspring Services, Bangor, ME.