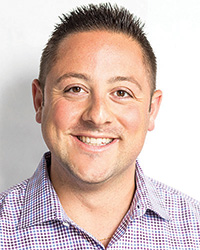 Wallingford, CT Nicholas Lombardi started out early in business – getting his real estate license at the age of 19. His uncle, Lou Proto, president of The Proto Group, took Lombardi under his wing to teach him the commercial real estate ropes. "I remember working with my uncle as a college intern. We would drive around together to his appointments and I would badger him with questions. It was an education like no other, and one that I will never forget," said Lombardi.
Lombardi's career path in commercial real estate evolved after he graduated from Marist College. President Dennis Murray connected him with Marist trustee Jim Barnes, a pioneer in waste and recycling outsourcing. Barnes hired Lombardi at his new company, FM Facility Maintenance.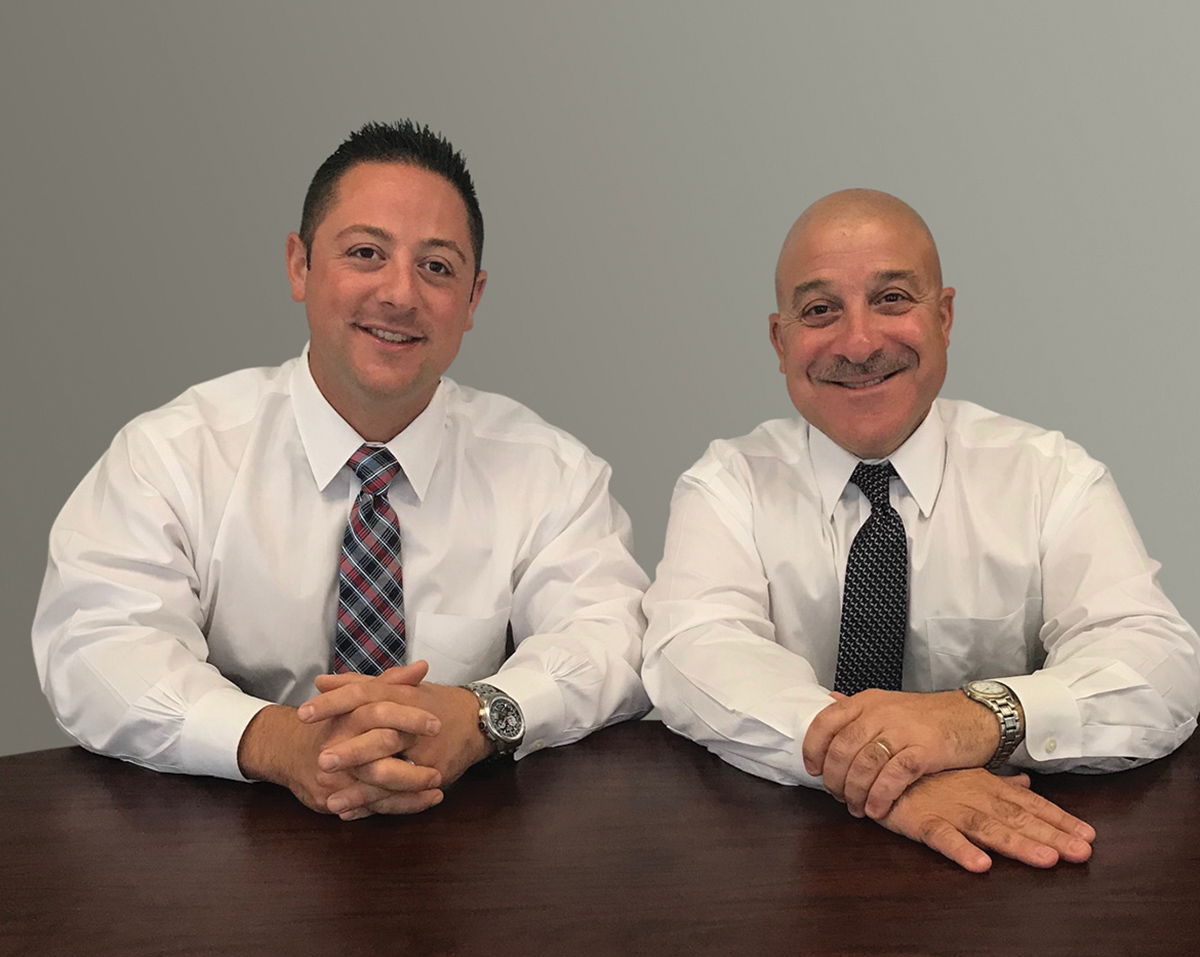 "I had a national sales territory, and I knew nothing about facility management outsourcing. Jim liked my background in commercial real estate. Of course, my uncle was always in my ear rooting me on. My first big break was when we signed a national maintenance deal with Circuit City. I cold-called the chief operating officer and we did the deal. It was a $25 million annual maintenance contract."
The ONE SOURCE Solution
After working in national maintenance, Lombardi started to look at the service offering for local facility management outsourcing in New England, and couldn't find it. The customer need was there, and their business is proof of that. The ONE SOURCE Companies concept sprouted from Lombardi's collaborative industry knowledge and brought together three divisions that cover all aspects needed for proper corporate real estate management: maintenance and repair, construction, and real estate brokerage.
Overcoming Obstacles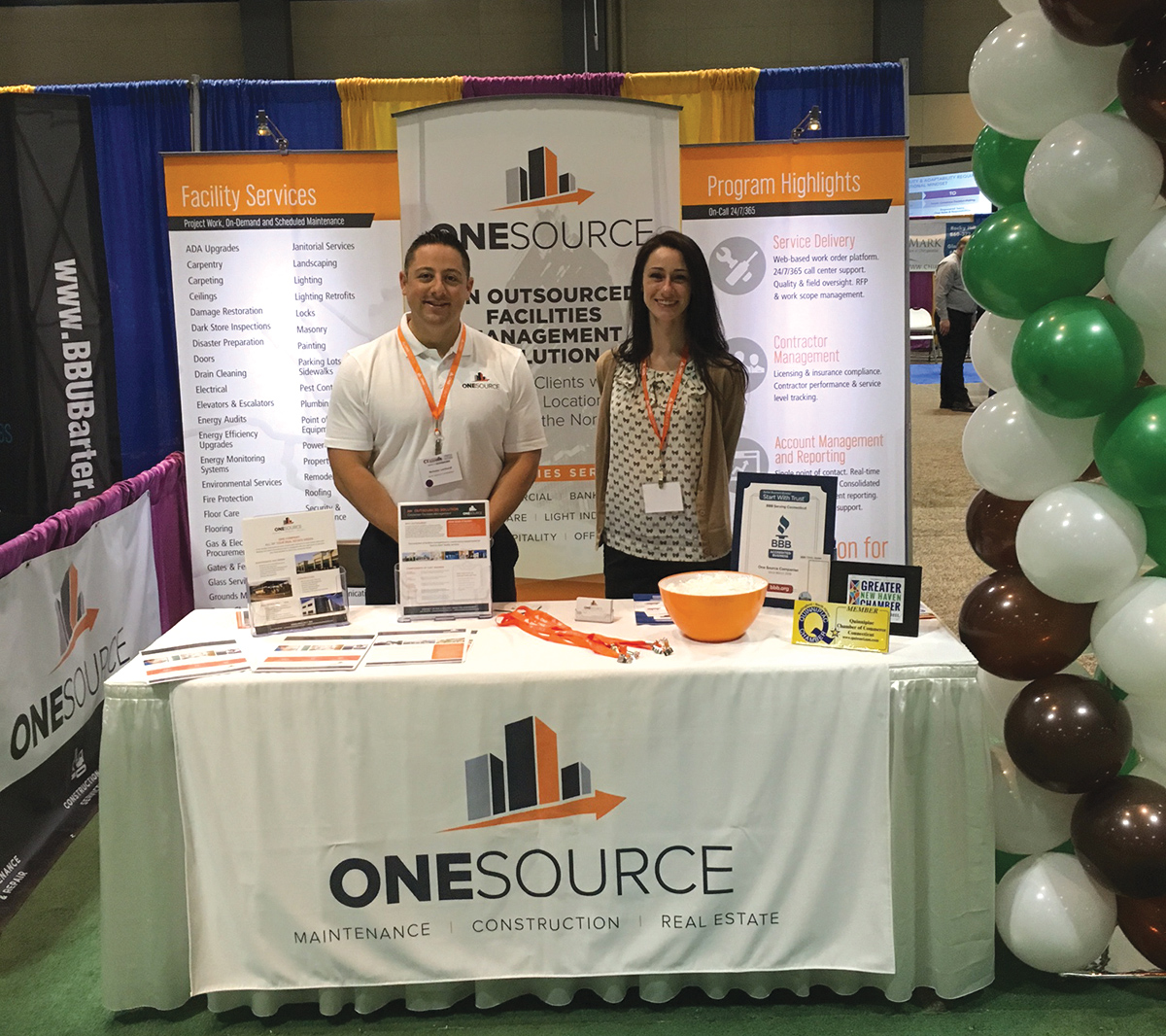 "Creating a service company that offers outsourcing activities that companies typically handle themselves is a pioneering type of challenge. When I meet with a new potential client, I say 'You're already outsourcing human resources, payroll, and IT. Have you ever considered outsourcing your facility management?' And they look at me and say, 'I didn't even know I could do that.'''
The offering at ONE SOURCE is very unique. On a national scale, there are companies that do what they do, but on a regional and local scale, it is not common. The biggest obstacle Lombardi faces is educating people on the breadth of what they do, the types of issues they handle, and how they're different. It's an educational sale – it takes time. They are a unique and centralized management solution for companies with owned or leased locations. ONE SOURCE provides the systems, back office operations, and expertise to support facilities across Connecticut and the entire Northeast.
Customer Service
Their customers cover all segments of commercial real estate. Typically, they launch FM programs with clients who have little historical data on their facilities. Their value is in developing and implementing a system to track work orders and ensure the work gets completed. Additionally, they are always focused on expanding their resources while providing cost savings through their contractor network of over 45 trades.
ONE SOURCE has signed a few new clients: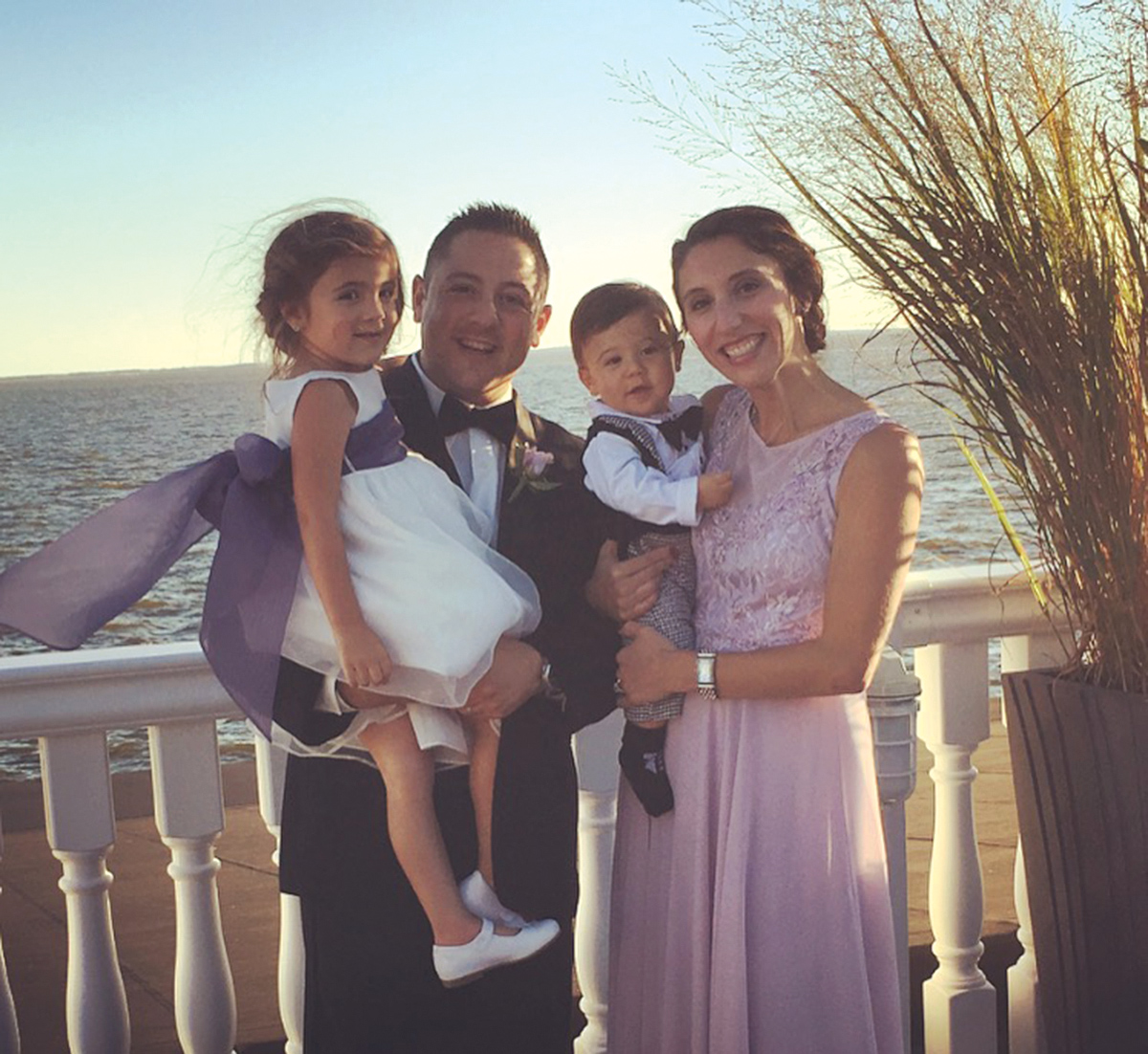 • LL Global, Inc. headquartered in Windsor – LL Global, Inc., the parent company of LOMA and LIMRA, is a worldwide research, learning and development organization serving the insurance and financial services industries. After an internal evaluation of its global headquarters, LL Global has outsourced facility maintenance and management services of their 70,000 s/f class A office building to ONE SOURCE FM, LLC, a division of ONE SOURCE Companies. Under this program, all scheduled, on-demand, and emergency work requests are managed through ONE SOURCE's web-based work order platform. Project work and existing service contracts are also managed by ONE SOURCE within the customized program to meet the unique needs of LL Global. While ONE SOURCE provides the systems, back office operations and hands on expertise for facility maintenance, LL Global can focus on better serving their members.
• The Vascular Experts and International Vein Clinics, entities of Stratford-based U.S. Vascular Management Group, have granted facility maintenance management contracts to ONE SOURCE FM LLC. ONE SOURCE manages scheduled and on-demand maintenance, as well as project work and existing service contracts for 10 locations of The Vascular Experts and 4 locations of International Vein Clinics.
Looking to the Future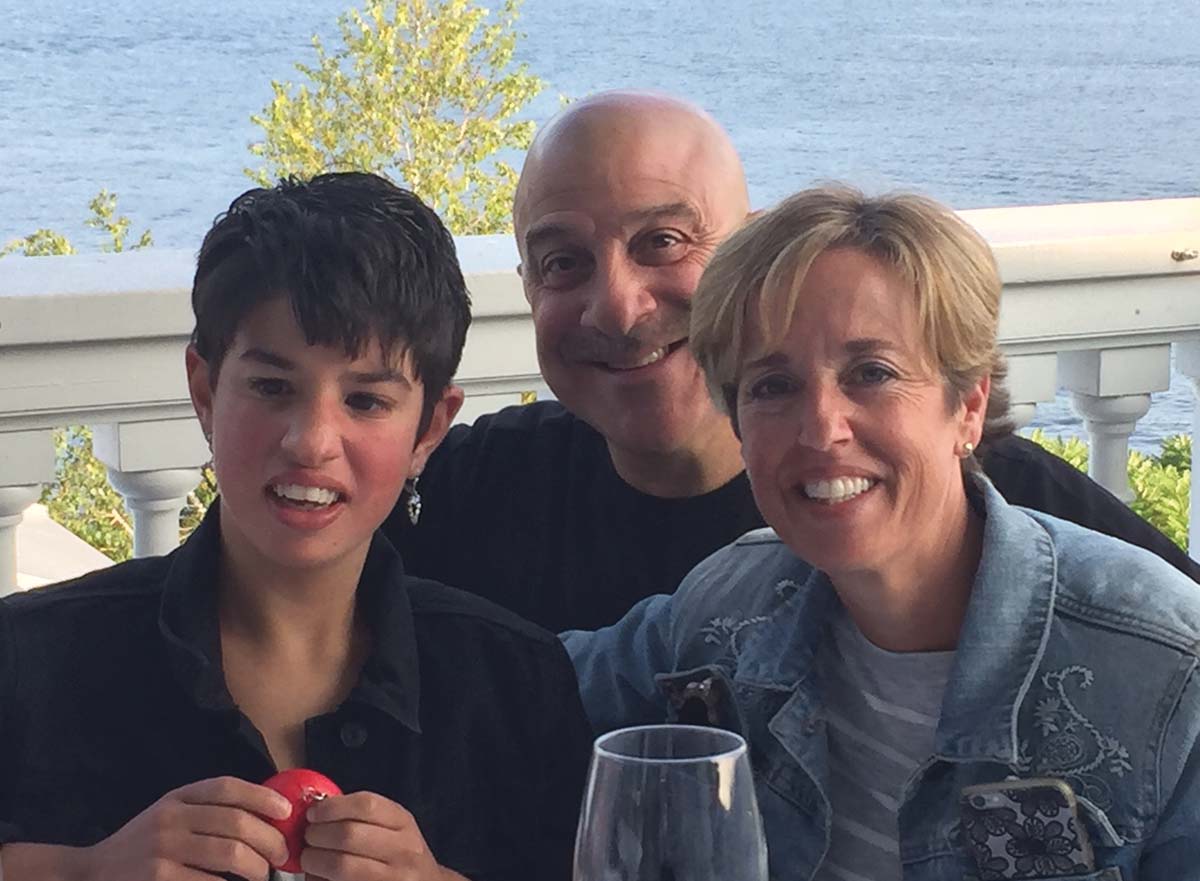 The evolution of facilities management is a performance-based model for "best-in-class" facility services. In an era of economic uncertainty, shrinking operating budgets, changes in tax law, payroll and human resource requirements, the strategic decision to outsource facility management responsibilities enables a focus on core business initiatives. ONE SOURCE has the market knowledge and industry expertise to provide cost savings and services that add greater value to a company's core business.
Advice for other Professionals
Do what you say you are going to do. "From my first day working with my uncle Lou he said, 'All you have is your reputation – and if you lose that you have nothing.' And that has never left me. In the facility maintenance industry people are going to mess up, it's how you respond to it that matters," said Lombardi.
For more information visit www.onesourcecompanies.com.