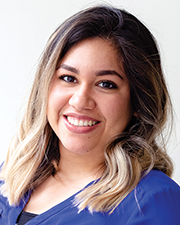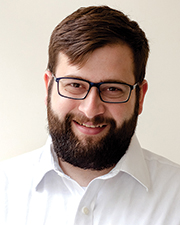 Bridgeport, CT Antinozzi Associates has welcomed two new additions to the team, Rosa Guzman and Ryan Rosenthal.
Guzman previously worked for MKDA in Stamford where she honed her skills in building 3D models and developing photo-realistic renderings, and prior to that she worked for di Domenico + Partners in New York where she was involved in several notable projects including the New York Aquarium and Jacob Javits Center. Her accomplishments include winning the Gina Pisano Ricci Award, presented to a woman graduate of the New York Institute of Technology where she received her bachelor of architecture, being shortlisted for the Hamburg Hybrid Housing Competition and subsequently being published in MARK Magazine, and being awarded 1st place in the District 8 Building Officials Competition.
Rosenthal joined the team with previous experience as an interior design CAD drafter for Baltimore Design Center in New York and subsequently as an architectural designer for Fletcher Thompson.
Antinozzi Associates is a Bridgeport-based architecture and interior design firm.
that strives to take pure ideas and transform them into contextually and technically-sound solutions. For the past 63 years, Antinozzi Associates has designed educational, municipal, corporate, and mixed-use facilities, all the while maintaining long-term relationships with the clients and communities they serve. The firm also has a branch office in Norwalk at 301 Merritt 7 on the Plaza Level. For additional information about Antinozzi Associates, visit www.antinozzi.com or find us on Facebook, LinkedIn, and Instagram.