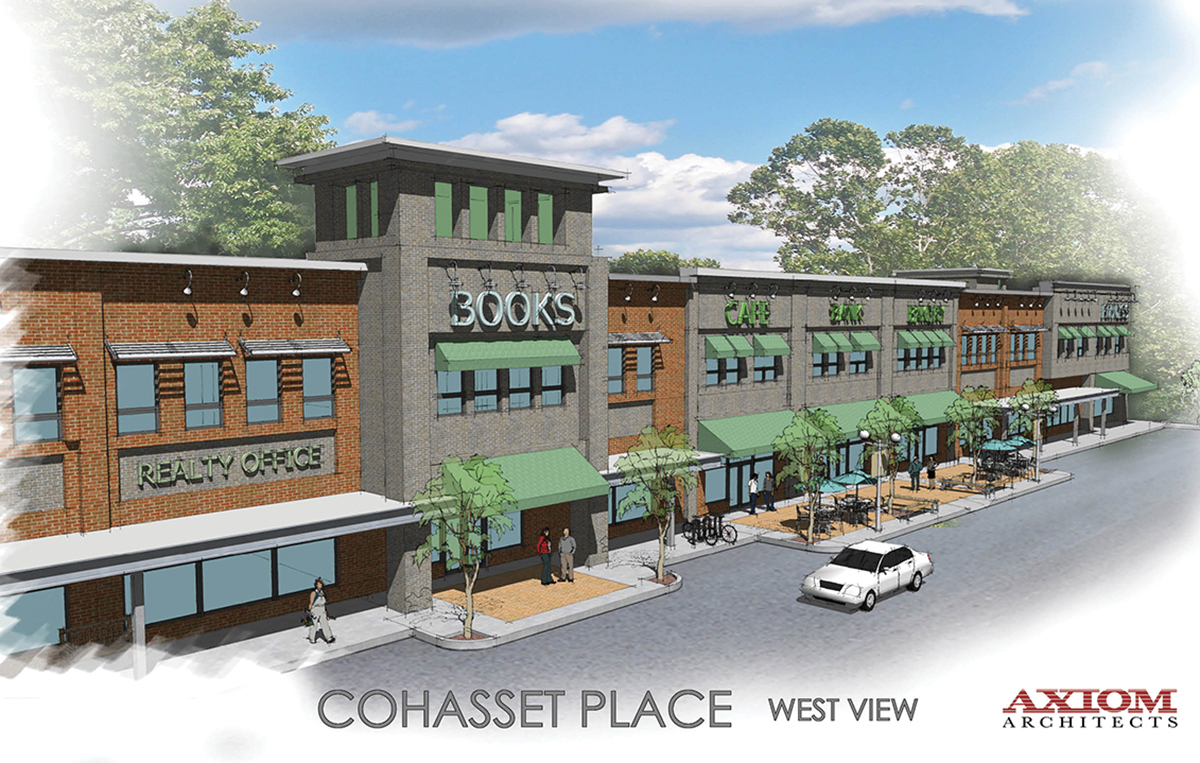 Cohasset, MA Axiom Architects was awarded the Cohasset Place project, located at Cohasset Plaza, 400 Chief Justice Cushing Hwy.
This mixed-use development will feature retail establishments on the ground floor and residential apartments on the upper floors. The total project encompasses 60,000 s/f, and is expected to be completed in the spring of 2019.
Cohasset Place represents a growing example of mixed-use integrated into an existing suburban commercial district, and will provide access to several adjacent retail centers, as well as direct access to Whitney Woods reservation. The development will offer an alternative to single-family home ownership by creating an appealing and affordable living environment for residents with already-established pedestrian access to amenities.
"The South Shore has several shining mixed-use examples – including Hingham Shipyard, Scituate Harbor, and Old Colony Sq. in Cohasset – each offering unique characteristics and approaches to planning," said Jamie Kelliher, AIA, project manager at Axiom Architects. "We believe that Cohasset Place can offer another example of successful mixed-use development, which has incredible potential for evolving the way we consider our existing commercial districts in suburban New England."