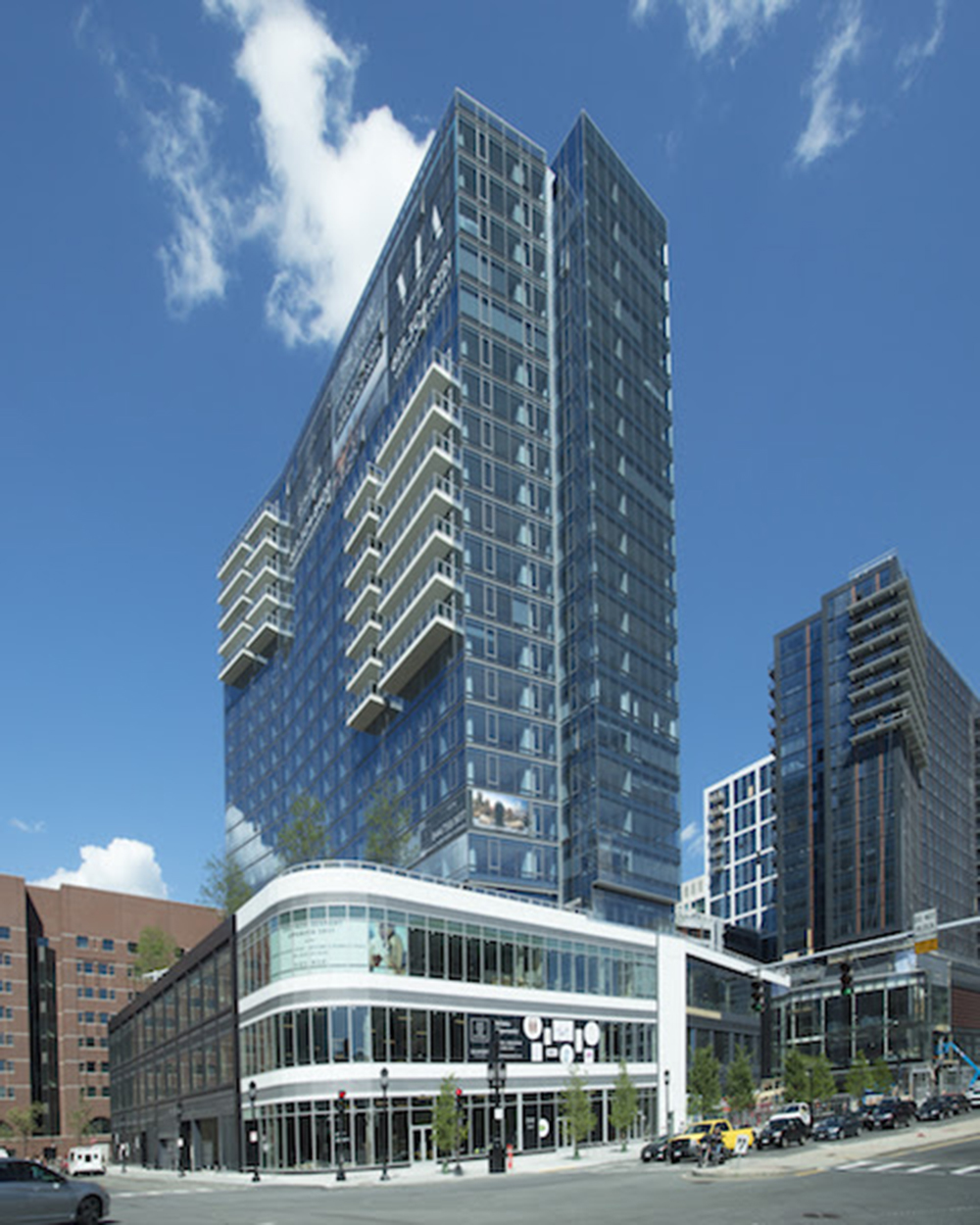 Boston, MA The residences at The Benjamin and VIA, part of the $600 million One Seaport development, are now open. One Seaport is one of the largest mixed-use projects in the city in over 30 years. Its two towers are situated on three acres in the Seaport District and span 1.5 million s/f. In total, The Benjamin and VIA encompass 832 apartment homes atop three floors of shopping, dining and entertainment venues. Berkshire Group partnered with Boston Global Investors to own and develop the residences. WS Development develops, owns, and manages One Seaport's retail component.
The Benjamin and VIA are some of the city's most high profile developments and are cornerstones of the Seaport District, where over 20 blocks of retail, office, and residential space are coming to life.
"Since opening our doors, it has been a pleasure to see our residents enjoying Boston at its very best. Whether it is the exceptional design, amenities and views of The Benjamin and VIA, or the Seaport's ever transforming streetscape, it is nice to see the buildings finally come to life. Every time I am at the property, I can feel the excitement for the next phase of the development — the retail openings. We already have some amazing restaurants in the Seaport; the additional shopping and dining opportunities will tremendously change the dynamic of the area and truly contribute to the live-work-play aspect our residents desire," said Heather Boujoulian, senior vice president, head of multifamily development investments, Berkshire Group.
The Benjamin and VIA, standing at 22 and 20 stories respectively, were both designed by Elkus Manfredi Architects. The towers have contemporary design expression in metal and glass with a unitized curtain wall system. The project was designed for LEED Silver Certification, and includes over one acre of landscaped courtyards.
Courthouse Sq., a new 17,000 s/f open space, is located between the buildings. It serves as a pedestrian link between Seaport Blvd. and Northern Ave.
Residents of The Benjamin and VIA have direct access to downtown Boston as well as to the I-93 and I-90 interchange. Courthouse Station on the Silver Line is adjacent to the towers, while Logan Airport and South Station are in close proximity. The Rose F. Kennedy Greenway and Financial District are less than a quarter of a mile away.

All apartments in The Benjamin and VIA are for lease only, allowing residents the freedom of flexible, mobile lifestyles. Each tower has a distinct personality, providing a wide range of living options.