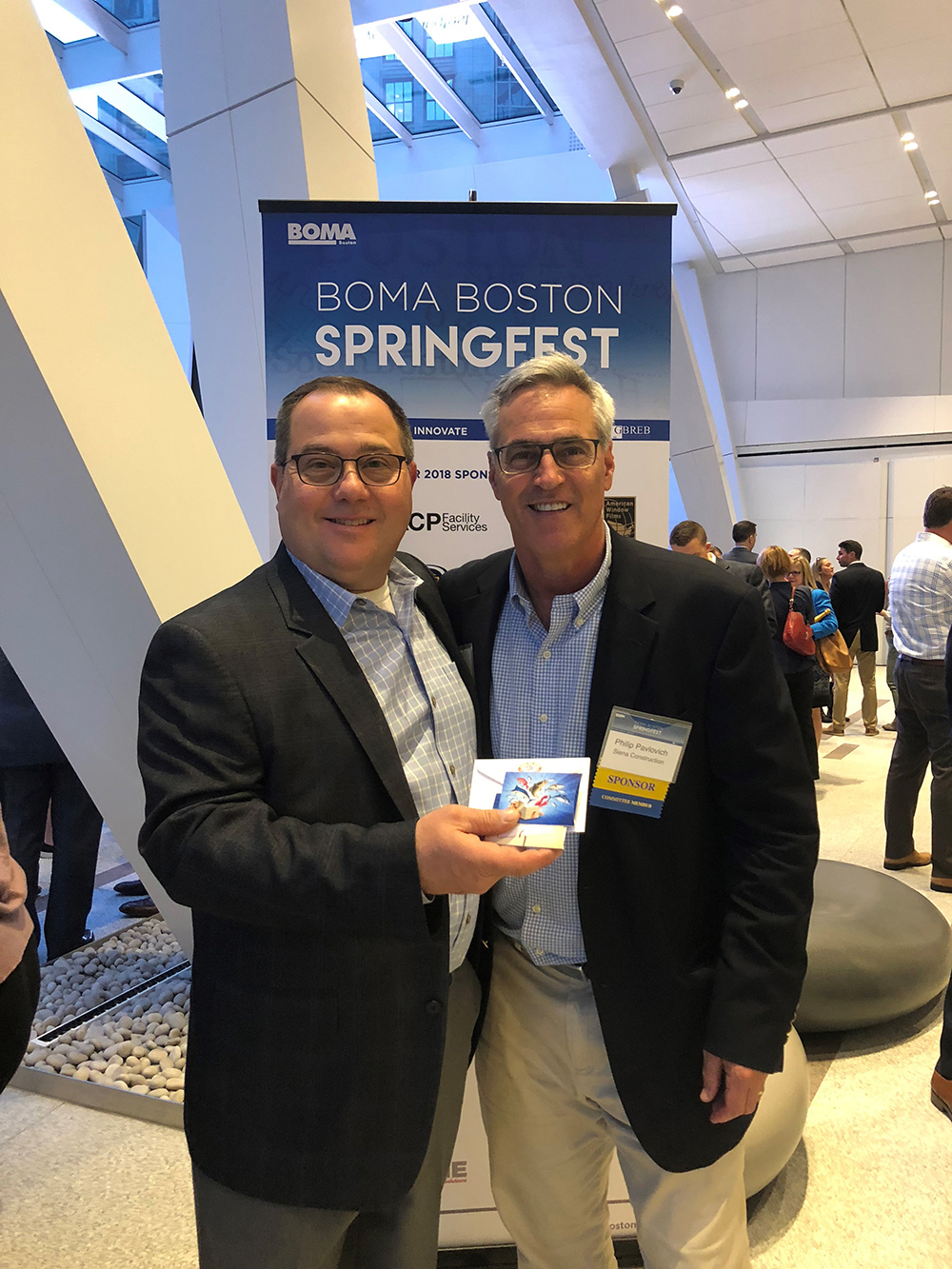 Boston, MA BOMA Boston's Annual Springfest took place on Thursday, May 10 at the new atrium at Boston Properties' 100 Federal St., hosted by BOMA's Affiliate Members. Over 250 members and colleagues attended for a fun night of networking, activities and hors d'oeuvres.
On May 17, BOMA Boston colleagues attended a presentation and backstage tour of CBRE's Riverfront Office Park – One and 101 Main St., Cambridge. Clayton Wentworth, operations manager, CBRE/New England and BOMA board member presented on and showed the group some of the newest projects, renovations, and innovations! After the tour, attendees enjoyed some pizza and networking at Za in Kendall Sq.
On June 5, BOMA Boston will be holding a Roundtable on the topic of "The Future of Work". Julia Georgules, senior vice president, director of research, JLL, will provide valuable insight into how workplaces can drive enhanced business performance by better enabling an organization's largest investment: their talent. Join BOMA Boston and JLL to learn how critical your workplace is to the future of work.
Out in the suburbs and looking to attend a BOMA event? Join BOMA Boston at the Archer Hotel in Burlington on June 5 from 5:30 – 7:00 p.m. for a fun night of industry networking, cash bar, and hors d'oeuvres! Bring some friends and colleagues to enjoy quality networking with BOMA Boston members and non-members. BOMA staff will be on site during the Networking Nite to answer any questions about upcoming events and membership.
BOMA Boston's Annual Fishing Tournament will take place on Friday, June 8 out of Rowes Wharf in Boston. Event participants will enjoy a half-day of fishing followed up by an Awards Luncheon Reception at The Daily Catch.
Save the date for BOMA Boston's Golf Tournament on Monday, July 9 at Pinehills Golf Club in Plymouth. This annual tournament draws over 200 attendees for a full day out on the course, followed by a networking dinner reception and Awards Presentation. Sponsorship and foursome opportunities are now available.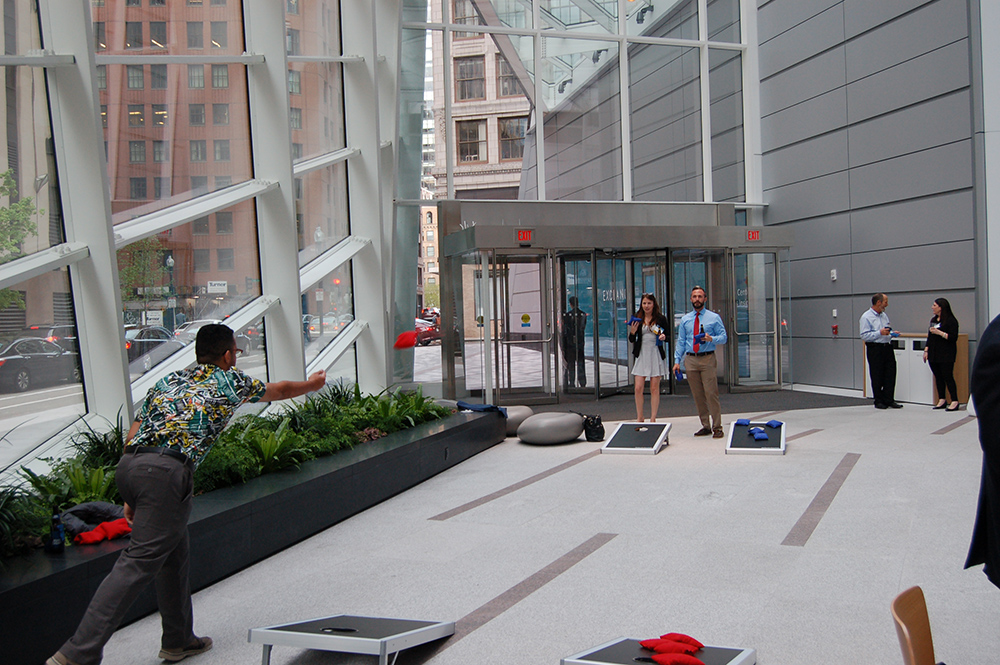 BOMA's partnership with BOMI International remains strong with nine courses scheduled this year in Boston. With the educational offerings, BOMA members and non-members learn from senior professionals in the commercial real estate industry to work towards earning their RPA or FMA designations, or PAC or PMFP certifications. Next up in the series will be a Budgeting & Accounting course running from May 30 through June 28 at the BOMA offices. The course will be instructed by Dennis Callahan, executive vice president, Colliers International.
BOMA Boston helped support the 6 Boston Regional TOBY Award Winners at the Regional TOBY Awards and MAC Conference in Buffalo, NY on May 4. Additionally, they will compete in the International TOBY Awards on June 26 in San Antonio, TX. Congratulations to the following regional winners:
• 25 Mall Rd., Burlington; Category: 250,000-499,999 s/f;
• New Balance World Headquarters, Brighton; Category: Corporate Facility;
• Rowes Wharf, Boston; Category: Mixed-Use;
• Warrior Ice Arena, Brighton; Category: Public Assembly;
• Riverway Plaza, Weymouth; Category: Retail; and
• Westborough Executive Park, Westborough; Category: Suburban Office Park Low-Rise.
For more information about BOMA Boston, education opportunities and events please visit our website at www.BOMAboston.org. Follow us on LinkedIn, Instagram and Twitter @BOMABoston.