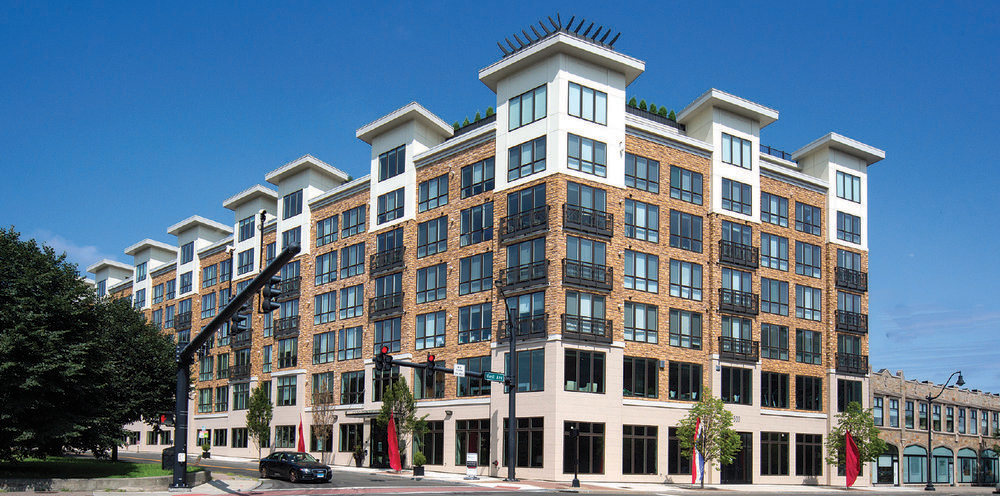 Norwalk, CT According to CBRE, its Debt & Structured Finance (DSF) team procured a $53.5 million loan for two class A multifamily properties. The properties, located at 500 West Ave. and 30 Orchard St., are owned by a joint venture between affiliates of Alex Brown Realty, Inc. and Belpointe Capital LLC. Thorofare Capital provided the financing.
The CBRE team of Jason Gaccione, Shawn Rosenthal and Tom Didio secured the loan on behalf of the borrower.
The Berkeley at Waypointe, located at 500 West Ave., was built in 2017 and offers 129 apartments, including 66 one-bedroom and 63 two-bedroom units. The property also has 10,401 s/f of street-level retail space. Quincy Lofts, located at 30 Orchard St., was built in 2016 and offers 69 loft-style units, including 31 one-bedroom and 38 two-bedroom units.
"The owners of The Berkeley at Waypointe and Quincy Lofts plan to continue managing the multifamily portion of the properties, which have reached stabilized occupancy, while leasing the remaining vacancy in the retail space at The Berkeley, which features frontage along one of Norwalk's main retail corridors," said Gaccione. "The strong location, close to public transit and multiple dining and entertainment options, bodes well for the continued success of each asset."
Ten percent of the units in each project are designated affordable via rent regulation restrictions, which limit the maximum rent to 80% of the state median income.