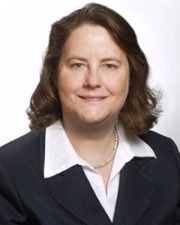 Retail has changed dramatically. Five decades ago, Sears and Roebuck was the largest retailer in the country with stores that carried everything from lawn mowers to fine jewelry. Today Sears is largely on life support and they, like many others, are closing stores and desperately trying to reinvent themselves. In my career as a real estate appraiser, retail has always been my favorite property type to appraise. Why? Because I love to shop. My perspective on the changes in retail comes from as much from my years spent roaming retail stores as a shopper growing up in the South as from my professional appraisal training.
As a small child shopping meant taking the bus on a grand trip to a downtown department store with my mother. Our purchases were packaged in boxes with strings and we lunched at the Smith & Welton tea room. Of course, we were dressed to the nines because shopping then was an event. Mail order was a thing back then, and the annual Sears Wish Book was a cherished tome in our house. Mostly, though, we perused it to get ideas before we went out to "feel the merchandise."
The 1970's introduced us to regional malls. We now had two cars so shopping became a convenience trip with everything in one stop at the mall. The department store tea room surrendered to the food court. Instead of china on linen table cloths, it was plastic trays on laminate tables and we no longer dressed up. We wore comfy shoes so we could walk around, feel the merchandise and now easily compare prices.
I came to Boston in 1989 and quickly discovered Filene's Basement. Price shopping in "The Basement" was a whole new experience wherein shopping for me became a lunch hour sport. Most retailers routinely discounted prices 20-50% and it was no longer acceptable to pay full price, but The Basement had its own set of pricing rules. I quickly learned the tricks; buying something before the 14 day mark then returning and repurchasing it on day 14 at the lower price if it was still in stock or stashing a coveted dress in the maternity department until the price declined. (Okay, I never actually stooped to that last one.) But all these bargains came at price, not to the consumers but to the retailers. Department stores underwent massive consolidations and storied retailers (think Woolworth, Thom McAn, Gimbels) failed all while a nascent internet emerged.
Still, I thought, I'll always want to "feel the merchandise" and internet shopping isn't for me. Cut to today… as I am writing this, UPS just brought my latest Lowes package and Peapod delivered my weekly groceries, both courtesy of the Internet. I still prefer to buy clothes in a brick and mortar store but I frequent only one or two regularly.
But what of younger shoppers? Admittedly I have only one data point, but I asked my millennial daughter who definitely knows how to spend money. A child of the digital age, she loves to shop on the Internet. She can filter for the exact item in the exact size and color she wants in minutes and have it shipped within a couple of days. Internet shopping offers the ultimate in price comparison. She describes going to a brick and mortar store as an entertaining event maybe to get ideas about what to order. It's fun for her to shop and then break for lunch at the tea room, I mean Cheesecake Factory. The internet is her wish book. It's not too dissimilar from the way my mother and I used to shop.
Karen Friel, MAI, MRA, is the 2017 president of the Massachusetts and Rhode Island Chapter of the Appraisal Institute and principal at Friel Valuation Advisors, Carlisle, Mass.