Hartford, CT Each year, the Construction Institute celebrates people and organizations who make outstanding contributions to the industry and who actively support the institute's mission of promoting cross-industry collaboration. The institute is proud to celebrate this year's honorees at its annual dinner on June 21 at the Riverhouse at Goodspeed Station. The honorees include the following: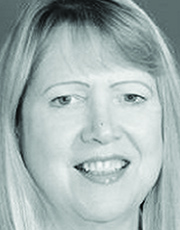 • Kathyann Cowles, AIA, NCARB, principal at id3a, is the recipient of the Distinguished Achievement Award, which recognizes contributions to the advancement of the Region's design, construction and facilities communities. Cowles has 35 years of experience as a licensed architect for diverse and complex design and construction projects. She is a dynamic force in the industry and the community through her creative, insightful leadership. She is a member of a number of industry organizations, including the American Institute of Architects, the Society for College and University Planning, and Professional Women in Construction. She has served on the board of directors of the Construction Institute, and serves as co-chair of its board of advisors. She is the co-editor of the Institute's first book - The Future of the Design and Construction Industry: Construction Industry Conversations. Cowles was recently selected to participate in the American Arbitration Association Higginbotham Fellows program.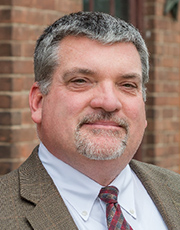 • Steven Haines, director of technical operations at BVH Integrated Services, is the recipient of the Distinguished Service Award honoring his leadership in the institute. Haines is a highly-regarded collaborator and big-picture thinker in the design and construction industry. Haines is a leader in information technology and related practice areas. Currently the director of technical operations at BVH, he previously served as managing director of Centerbrook Architects and has led technology groups for The S/L/A/M Collaborative and Russell Gibson von Dohlen. Through his participation on many boards and committees, Haines serves as a resource to the design and construction industry. He is a frequent lecturer, speaker, and advisor on a variety of industry-related topics. He had been an active member of the Construction Institute for many years dating back to its earliest technology committee as well as the committee on change, BIM council and visionaries program committee.
Emerging Young Professionals Award
The CI membership is proud to honor young professionals who are making an impact on the industry and within the institute. This year's honor goes to two young professionals: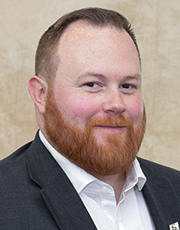 • Nick Castler, VDC manager at O&G Industries. As a specialist in building information modeling, Castle applies multi-dimensional technology to the design of buildings to make construction as efficient as possible. He works with architects and their consultants in pre-construction, helping to develop a single, federated model that all parties can use to contribute to the design and interact with each other. Castler's focus is MEP planning and he acts as "gatekeeper" for the integrity of the model throughout the life of the project. Castler is one of only 764 people in the country, and three in Connecticut, holding a Certificate of Management – Building Information Modeling from the Associated General Contractors of America. He is a member of CCIA's Young Contractors Forum, an active participant in national BIMForum conferences, and regularly attends and is part of the planning team for the Construction Institute BIM Council programs.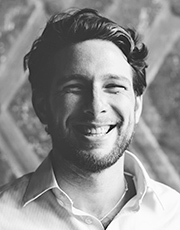 • Eric Goldman, managing consultant, global construction practice at Navigant Consulting. Goldman has seven years of experience in architectural design, construction management, and dispute resolution/ construction claims. Goldman provides clients with active advice and forensic analyses of construction claims, performing schedule delay analysis, error and omission analysis, standard of care review, and dispute resolution litigation support. His past work with the USGBC, Yale Urban Design Workshop, Design Corps, and AmeriCorps fueled his belief that personal connections and community service are a foundation for professional development. Goldman is active in Navigant's corporate citizenship efforts and volunteers with the Construction Institute to support the vital role that cross-disciplinary events and education serves within our industry. He has been involved with the Institute's Fairfield County council and leadership program development task force.
Special Industry Recognition Award
This award is reserved for an A/E/C organization, firm or institution that has made an outstanding contribution to the industry and to the community. This year's recipient is the Metropolitan District Commission for their commitment to the design and construction workforce, keeping diversity and inclusion as a key element to their programs and projects. They have been a partner to many of the local A/E/C associations and have provided support to these associations, with speaking, training, resources and even use of their facilities. Their team members are active with the Construction Institute serving on its boards, and they proudly sponsor the Institute in their initiatives and programs.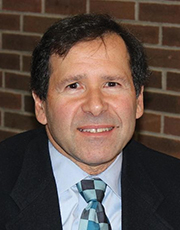 David N. LaBau Lifetime Recognition Award
Louis Manzione, Dean of the College of Engineering, Technology, and Architecture at the University of Hartford received the David N. LaBau Lifetime Recognition Award. This special award honors a lifetime of dedication to the Construction Institute and a continued impact on the AEC industry. During his time at the University, Manzione has worked closely with the Construction Institute to enhance and deepen the relationship between the Institute and CETA as well as with the University in general. Manzione has served on the Institute's board of advisors and has served as a presenter and a writer for Institute programs. The Institute honored Manzione at the 9th Annual Visionaries Forum, on May 17. Manzione will be departing the University of Hartford in June.