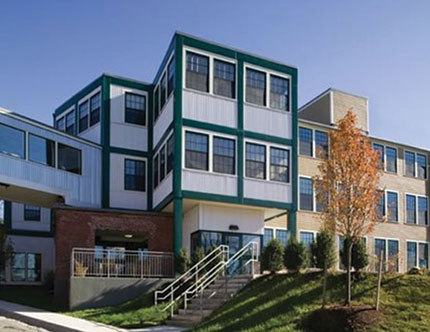 Amesbury, MA Cornerstone Realty Capital arranged $14.3 million in financing for the Residences at Riverwalk. Located at 1 River Court, the complex features two adjacent buildings that were originally part of a mill built in 1918, but converted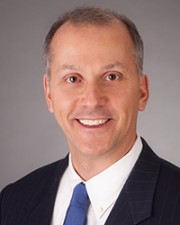 into apartment units in 2006. The residential buildings feature 87 units combined. The unit mix consists of (17) one-bedroom/one-half bathroom flat-style units, (68) two-bedroom/two-bathroom units, and (2) three-bedroom/two-bathroom duplex style units. Each unit includes granite countertops, stainless steel appliances, gas range stove, hardwood floors, and in-unit washer and dryer. Select units also include cathedral ceilings, a gas fireplace and/or ceiling fans. Square footage varies depending on the unit style, but averages around 1,041 s/f. Complex amenities feature a great room with entertainment space, a fitness center and a shared library. On-site parking is sufficient with 130 available spaces, a ratio of 1.49 spaces per unit.
Paul Natalizio, president at Cornerstone, said "Riverwalk at Amesbury offers tenants spacious, luxury units in a desirable location. Proximate to Massachusetts and New Hampshire employment hubs, the property draws tenants from many areas which resulted in low historical vacancy and a strong financing package provided by the lender."
Cornerstone was able to deliver a low fixed rate financing structure with two years of interest only followed by a thirty year amortization.
Located in Essex County, Amesbury is situated on the border of New Hampshire at the northernmost point of Massachusetts. With a population of approximately 16,000, Amesbury has a small, tight-knit community feel within a city environment. Residents can enjoy the nature of the old mill buildings and Victorian homes. Amesbury has three public lakes and the Merrimack and Powwow rivers running through the city, but residents can also find the coast a short drive away in the neighboring towns of Newburyport and Salisbury. With Boston 40 miles south, Andover 22 miles south, and Portsmouth 20 miles north, residents have multiple major metropolitan employment regions available just a short distance away. Accessed via I-495, which runs west of the city, Massachusetts Rte. 110, which connects to I-95, or via the commuter rail on the Newburyport/Rockport line, multiple lines of transportation can be utilized.